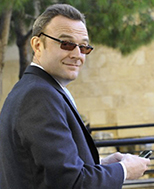 Microsoft officially launched Windows Phone 8 at its event in San Francisco yesterday with the main question remaining: is anyone actually going to buy it?
With Nokia, Samsung and HTC all having launched devices, the software has already been widely displayed but a few new things emerged that should serve to enhance the user experience.
Facebook is now more deeply integrated into the device with alerts and updates being pushed to the lock-screen and there is a new kid's corner that allows kids to play games without affecting other areas of the device.
The Windows Phone store now has 120,000 applications with 46 out of 50 of the top apps on iOS now available.
Four nice looking devices are now available from Nokia, HTC and Samsung and greater support from Verizon was also announced.
Pricing is in line with Android with Verizon carrying the HTC device for $199 with a two year contract with the cheaper Nokia device (Lumia 822) going on at $99.
Microsoft has everything going for it.
Its user experience is highly differentiated and well implemented.
It has a vast array of assets to integrate into the experience such as MSN, Skype, xBox and SkyDrive to offer something special and different to the consumer.
Most of the major handset manufacturers are producing nice looking and well-built devices at reasonable prices.
And finally operators, who are desperate to get out from under the boot of Apple and Google, are on board and ready to support the launches.
With Android looking weak and vulnerable, Microsoft has never had a better chance than now to make a meaningful and lasting impact on the mobile phone market.
However, you can lead a horse to water but you cannot make him drink.
Those with a vested interest in Microsoft Windows Phone 8 can do everything except make consumers buy the devices and this is where the Achilles heel of the entire proposition is to be found.
This user experience has been around for 3 years but virtually no one has bought into it.
What's worse is the fact that Microsoft have been trying to crack this market for 16 years but have still really to make any meaningful impression.
Don't get me wrong. I like the Microsoft proposition and I think it offers a substantial threat to Android on paper but in the stores no seems to care. Yet!
With devices going on sale in November, Windows Phone is not going to make much of an impression this year.
However, if Windows 8 touch devices start to see some traction in 2013 then there could be a strong halo effect where the Metro UI on the big devices helps blow away the veil of ignorance that lies over the consumers that has kept them firmly with Android.
This could then lead to a realisation that Microsoft has produced something that's pretty cool and useful at the same time, resulting in a nice upswing in market share to the detriment of Android.
If this happens, then Nokia's share price will go with it but I have no clue when this might come to pass.