(RFM will return on Wednesday April 3rd)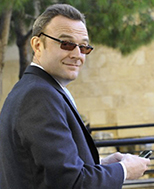 Windows RT in its current form looks doomed. 
When Samsung pulls its RT products, everyone will and I have also seen many product roadmaps shut down all together.
I have discussed the problem in detail in a previous post but in a nutshell, Windows RT fails because although it looks like Windows 8, it does not behave like Windows 8.
This has led to consumer confusion, disappointment and virtually no sales.
I am a big believer in Windows on ARM as it offers a more power efficient, cheaper alternative to Intel that should allow ultrabooks and tablets to penetrate further into the mass market.
For the first time in over 20 years the WinTel monopoly has been broken and the consumer stands to be a major beneficiary.
The problem is the limited functionality of the Windows on ARM devices and until this is fixed Windows on ARM is going nowhere.
The good news is that there is a new release of Windows that should debut this year (Windows Blue) and the supply chain is saying that this version should have Windows RT merged into it.
This is the second time I have heard this from a completely separate source and so I am beginning to hope that it is true.
However, if this is another fudge like Windows 8 / RT was then it will be yet another failure.
The pre-requisite for Windows on ARM to take off is that a consumer cannot tell the difference between a device running ARM and a device running Intel when it comes to function.
All he should notice is a lower price tag, no fan assisted cooling and a longer battery life.
Windows Blue is due to be shown at the Microsoft Build Developer Conference June 26-28.
I am hopeful that Windows RT will vanish leaving just full fat Windows that will run on either processor.
The problem of legacy software still has to be fixed, but with a credible offering on ARM, I can see developers being more willing to release their software for both processors as well as porting older software onto ARM.
I am also looking for signs of harmonisation of Windows Phone and Windows 8 which currently run on different kernels and are not as compatible as they look.
Should I not be disappointed, then I can see the Windows on ARM proposition rise from the ashes to contend once again with the mainstream.