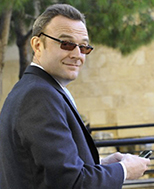 As good as it is, the latest video can only hope to start the conversation.
Microsoft has launched a wonderful video to raise awareness of Windows Phone (see here).
Salient observations from the video are as follows.

This is not about Apple vs. Android. Android is not mentioned once. Its Apple vs. Samsung (through its Galaxy brand).
The screen shots of the Lumia at the end of the video are good, but they tell me nothing about why the user should switch.
The market share numbers are about right with 50 iPhones, 50 Galaxys and 2 Lumias.

The objective of this video is to get people talking about the Nokia Lumia and Windows Phone and in that respect the video is a rounding success.
The video has been around for 24 hours and has 617,000 views on tube but I think there is a reasonable chance that the video will go viral.
This will give Nokia and Microsoft momentum, which badly needs to be capitalised on.
This means that in the stores, the experience needs to be sold properly which is not the case today.
Windows Phone offers a totally different user experience that is alien to almost all of the smartphone users.
When they come to buy their next phones, they need to be shown what Windows Phone has to offer.
This is an incredibly difficult task, as just handing a demonstration unit to a prospective user is not going to create the kind of delight that is needed for the user walk out with the device.
Most devices at retail are not adequately demonstrated, are blank devices and not connected to the Internet.
This means that the user's impression of Windows Phone bears no real resemblance to what the user experience really offers.
This, I believe, is why the take-off of Windows Phone has been agonisingly slow despite the high quality of the offering.
Nokia and Microsoft are aware of this problem and some progress has been made but there is still a lot to be fixed before the message can be effectively delivered.
Until then, I think that take off will be frustratingly slow but I am hopeful that these issues can be adequately addressed resulting in meaningful share being gained.
Most vulnerable to this share gain is Android, where I think that lower usage and a somewhat frustrating user experience are evidence of much lower user loyalty.
That being said, the video itself does seem to imply that user loyalty to the Galaxy brand is pretty high with users being prepared to enter into combat to protect its virtue.