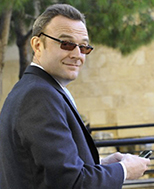 The silly spat has ended with a win / win.
Since the launch of Windows Phone 8, Google has been refusing to support the platform and so Microsoft took the APIs and made the You Tube app itself.
This became available this month and immediately caused consternation as the Microsoft's implementation allows the videos to be downloaded and fails to include any in-app advertising.
This promoted a stern response from Google as; as far as it was concerned, Microsoft had violated its API terms of service.
Microsoft responded that it would have loved to include in-app advertising but could not as it did not have the API.
The end result was the two companies around the table with the end result being that Google would create a You Tube app. for Windows Phone itself.
This comes as no surprise to me at all as Google has nothing to lose and everything to gain by making its applications available on Windows Phone devices.
I suspect that Google has not supported the platform to date as it does not believe that the platform will ever reach volumes and is therefore not worthy of the expense to support it.
However, I suspect that a face to face with Microsoft convinced Google that Windows Phone is more than just a science project, making it realise that it has a lot to lose if the platform really takes off.
My feeling is that this is what Microsoft wanted all along and that now You Tube will be available, all of the other Google services will rapidly follow.
Controlling its own applications on Windows Phone enables Google to control the experience and to ensure that it can collect and monetise user traffic generated on the platform.
There is an opportunity for Microsoft to make money in this space too, but seeing as it collects a meaningful fee on every Windows device that ships, this is a secondary concern.
Hence, its aim is to ensure that the experience is as good as possible, which in reality means native support from Google for its own services.
This is a positive development for both Microsoft and Google, for at this point in the time the economics of these two companies are not in conflict.
Great Google services on Windows Phone will draw users to the platform (licence fee for MSFT) and Google will get to monetise the traffic, something that it was excluded from doing with the Microsoft app.
This is also a positive development for Nokia as when the Windows Phone experience improves so does the appeal of the fledgling Lumia series.
I do want to buy Nokia shares but at the moment I am struggling with the short-term volatility.