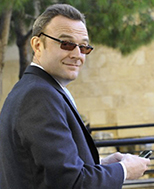 Windows RT has no future. If only Microsoft could see that.
The latest round of disclosures reveal what a disaster Windows RT is adding further weight to the notion that it should be killed off.
In its end of year filing, Microsoft disclosed that it has sold just $853m of its Surface line of tablets. (page 28 10K)
This number appears to include both the Windows RT version and the Windows Pro version.
This suggests that Microsoft has sold a total of slightly more than 1m units of both devices combined.
In reducing its existing Surface RT inventory by $150 per unit, Microsoft managed to wipe out more value ($900m) than both product lines managed to generate in revenues in a whole year.
To add salt to the wound, Asustek has joined Samsung in halting development of Windows RT devices.
I suspect that these two are not alone and that it will be Microsoft alone that carries this white elephant into 2014.
The problems with Windows RT are fourfold:

It looks like Windows 8 but the user can't install anything on the desktop creating confusion and mistrust.
Many of the classic applications expected on a tablet are missing.
The devices are underpowered creating a poor user experience.
The devices are too expensive compared to the iPad and other tablets even after the recent round of reductions.

This combined with poor coverage when it comes to applications that users expect to be on tablets means that RT has no future.
What Microsoft needs to do is to make full Windows 8 run on ARM.
Then users can choose a Windows 8 device that they know will have full functionality.
The choice should be made on the basis of price, performance and battery life alone.
If this can be achieved (I am not optimistic) then ARM has a chance to grab some share in the PC market.
If things stay the way they are (and I can see no change before mid-2014) then ARM has no chance and estimates need to be cut.
Windows RT has been a very expensive experiment but it is time for Microsoft to cut its losses before they become crippling.
This is great news for Intel as its chips are closing in on ARM and its Windows 8 tablets are the only ones to buy (and the only ones the OEMs are making).
I like Microsoft as it is cheap, has great assets and has recently said exactly what I want to hear in its recent strategy announcement.
However, its unwillingness to admit its blunders and long legacy of poor management fill me with doubt as to whether this miracle can be pulled off.
I prefer Nokia.