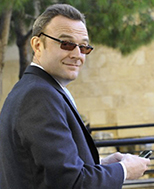 Being limited to social networking will not hit growth in 2014.

Facebook reported strong Q4 results as it continued to improve on its ability to monetise the traffic being generated by mobile devices in its ecosystem.

Revenues / EPS were $2.39 / $0.31 compared to estimates of $2.35bn / $0.27 where mobile revenues drove most of the upside.

The user count is up to 1.23bn with 757m users engaging with the platform on a daily basis.

Mobile contributed $1.25bn of advertising revenue and is now 53% of all advertising sales.

Targeting remains the name of the game as it increases the relevance of the advertising meaning that consumers have less resistance to receiving it.

Furthermore, it also helps ASPs and higher prices advertising was a significant factor in driving the revenues.

Total ad impressions fell by 8% but pricing was up 92% YoY as Facebook focused on quality over quantity.

This was also due to the traffic migration to mobile where banner ads don't work well and are of minimal value.

Facebook has managed to find its panacea for the drudgery of banner -based advertising which is advertising in the newsfeed.

Google does it by search with Yahoo! yet to find its way out from banner advertising.

In 2014 expenses including COGS and OPEX are expected to grow around 35%-40% which means that margins should remain flat to slightly down given consensus revenue growth estimate of 32%.

The biggest issue that Facebook faces is how to expand its reach outside of its core social networking proposition.

Fortunately, this is not an issue that is likely to hit revenue growth in the short term.

Social networking is by far the biggest activity carried out by users on smartphones but it is still only 24% of total activity.

By staying in that niche Facebook can only address 24% of the total opportunity and this means that sooner or later growth will run out of steam.

Fortunately for now, I suspect that the answer to this question is later and for 2014, the outlook is pretty rosy.

Facebook is trading on 53x 2014E PER which is towards the better end of internet valuations but I would prefer Google or Yahoo! which are less than half the price.

Yahoo! has the most upside but also has the most to prove.