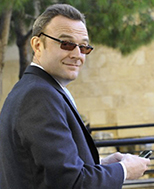 Q4 gives no reason to hope.
BlackBerry reported disappointing results as the two most important metrics of a company in trouble (revenue and cash flow) were very weak.
Q4 revenues / EPS were $977m / LOSS $0.06 compared to expectations of $1.11bn / LOSS $0.57.
$553m of cash was consumed during the quarter giving the company just over a year should cash consumption continue at this rate.
The good news is that John Chen is living up to his reputation and is tightly controlling the metrics that he can.
OPEX is already meaningfully down and inventory has been reduced by one third.
However, at the same time the things that he can't control are likely to mean that BlackBerry has no real future.
BlackBerry devices and services are horribly out of date and have very little appeal to users.
The new releases are unlikely to change that appeal much as the focus appears to be backward-looking rather than forward.
Devices such as the Classic may help margins as it is being designed on the basis of the components that the company has lying around in inventory.
However, this will provide only a temporary respite as when the inventory is cleaned up, BlackBerry will be once again exposed to full market pricing for components.
Rivals such as Microsoft, AirWatch, Good and MobileIron have decent device management solutions that cover all platforms.
These companies are making strides with their security credentials and even BlackBerry's most august customer, The White House, is trialling other solutions.
BB12 offers full backward compatibility which is excellent, but the subscriber base is already below 60m and falling fast.
It will be another 8 months before this is ready for roll-out by which time another 20m subscribers will be have deserted the platform.
The problem remains unchanged in the there is no room left for BlackBerry.
It has chosen to vacate the consumer market and in the enterprise its rivals have caught up and are now on a much sounder financial footing.
The only asset it has left is the installed base and this is evaporating fast.
I continue to believe the only real future for BlackBerry is a break-up and this values the shares at around $4.
Those still hanging on should head for the exit now.