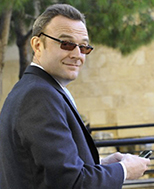 Google Android is becoming just like iOS or Windows Phone.
Everywhere one looks it is become increasingly clear that Google aims to take complete control of Android.
This will leave Android devices as vessels for Google's ecosystem just as PCs are vessels for Intel and Microsoft.
Google is not limiting its ambitions to phones but it also includes tablets, chromebooks, TVs, cars and watches.
Basically, Google is targeting any electronic device that has anything to do with digitised data in a user's life and is aiming to put Android on it.
This has certain limitations that I have looked at here
This will allow Google to collect all the data that these devices generate and learn much more about the user.
This data can then be sold to advertisers for their campaigns.
In order to maximise usage and user engagement, the experience needs to be easy and fun to use as well as consistent across all devices.
To date this has been very far from reality as hardware makers have been implementing their own look and feel in order to differentiate themselves.
This has had the effect of making the user experience both fragmented and chaotic.
This has confused users and resulted in lower usage of the devices as well as lower loyalty of the user to Android.
Google is now moving to fix this problem by taking total control of the user experience from top to bottom.
It is doing this by slowly replacing the open source software with its own proprietary code.
Once completed, I think it is clear that Google's software will look just like iOS or Windows Phone.
Hardware makers have access to the proprietary code for free but only if they are able to pass a series of tests set by Google.
Effectively, this means that Google will soon have end to end control of the user experience leaving the hardware makers as commoditised box shifters.
This was clearly the case at the I/O developer conference last week where Google made clear that its offerings for Auto, TV and Wearables will be completely under its control.
A consistent experience across multiple devices will ensure that users identify with Google rather than the hardware that they are using.
This is essential for long-term revenue growth as the more users identify with the Google ecosystem, the more of their Digital Lives they will live within it.
This will result in all of the value accruing to Google and very little to the hardware makers.
This is likely to be less true of devices such as cars and watches where the look and feel of the device is a huge factor in the purchase decision.
However, for makers of consumer electronics, this is another nail in the coffin of their hopes to earn anything more than commodity margins.
Hardware makers with very high share such as Samsung should be able to make 10% margins as long as they can hold onto share but this is far less than it makes today.
Hence, in Android it increasingly looks like all the value will accrue to Google leaving it as the only stock to consider when looking at investing in Android.