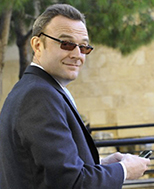 The move to mobile is causing problems.
Alibaba reported Q3 15A results that missed expectations as revenue growth was weaker than expected.
This raises immediate concerns regarding Alibaba's sensitivity to the slowing Chinese economy and whether or not it is beginning to saturate its core market.
It also raises question marks around the move to mobile as many companies are able to monetise mobile less effectively than fixed.
This came through in the numbers as monetisation was weaker than expected as a result of the shift to mobile and was a factor regarding the revenue miss.
I have long believed that this is a temporary issue as mobile should be able to deliver more value to marketers as it is more contextual and a much larger part of a user's life than a PC.
Q3 15A Revenues / Adj. EPS were RMB26.2bn / RMB 5.05 (US$4.22bn / $0.81).
Consensus was looking for RMB 27.6bn (US$4.44bn) and RMB4.65 ($0.75) respectively.
The headline EPS figure is much lower as share-based compensation and a one-time charge related to fees payable related to financing brought profitability down.
This is the last thing that the company needs as it is already facing questions from the Chinese government following its failure to take action on merchants that are considered to be dishonest.
The biggest issue remains continuity of revenue growth and here the company is clearly looking to build an ecosystem to offer far more to users than just e-commerce.
It has already added media consumption and its M&A strategy clearly indicates that intends to grow its way around the Digital Life pie.
In the meantime, very much like Facebook, mobile is a problem as it is likely to continue dragging the monetisation rate down.
Alibaba needs to find a way to improve its ability to earn money from mobile, otherwise the growth rate is likely to keep falling.
Even with a 10% correction, Alibaba is still on 41.0x 2015E (Y/E March) PER which is going to be hard to sustain unless it can improve mobile monetisation.
Facebook managed to fix this problem after a couple of quarters, and there is no reason why Alibaba should not be able to do the same although it will be a little more difficult.
In the meantime disgruntled investors will be asking some hard questions.