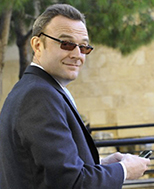 Apple in a weak position in its fight against Ericsson.
Following the expiration of their licence deal in January 2015, Apple and Ericsson are heading to court to fight over the licensing of standard essential IP that relates to 3G and 4G.
Ericsson has filed 7 complaints in the US claiming that Apple infringes up to 41 of its standard essential patents.
Ericsson is also asking the ITC to ban Apple products from the US market as a result of the patent infringements.
Apple has countersued Ericsson claiming that by asking for a percentage of the wholesale price of the device, Ericsson is unfairly benefitting from Apple innovations around design which it claims is a driver of its high ASPs.
Ericsson claims that it offered Apple a licence, presumably on the same terms as before, but that Apple turned it down.
Of all the companies that licence standard essential patents, Ericsson is reputed to be one of the fairer players.
RFM research indicates that Ericsson seeks a price of around 1% of the wholesale price of the device compared to many of its peers which seek around 2%.
This is despite the fact that Ericsson has one of the stronger patent positions in both 3G and 4G.
The problem for Apple is that when it comes to settling legal disputes, what has happened or been agreed to in the past in often used as the basis for the outcome.
This means that Apple is at a significant disadvantage in the following ways:

First, Apple has previously agreed to pay Ericsson on the basis of the wholesale price of its devices.
This implicitly means that has accepted this system as fair and reasonable (how SEPs must be licensed).
Second, Apple has paid for these patents before meaning that it openly admits that its products infringe.
RFM believes that Ericsson is asking for the same royalty rate as its previous agreement.
Third, The fact that Apple has historically agreed to pay this rate means that it has implicitly agreed that this price both fair and reasonable.
Fourth, by offering a license to Apple, Ericsson shows a greater willingness to negotiate, which will help how it is viewed by the court when the dispute is heard.

I suspect that the net result is likely to be an outcome in Ericsson's favour as the power of precedent means that the court is most likely to impose a royalty rate at the same level as before.
Ericsson's request of a ban to the ITC is extremely unlikely to amount to anything as the White House set a strong legal precedent by previously vetoing an ITC imposed ban related to the infringement of standard essential patents.
The problem for Ericsson is time. Court cases take a very long time and I think that it will have to make a choice between accepting less money now or waiting for years to get paid.
The other problem is that if Ericsson gives in to Apple, it will then be forced to give into everyone else because it must licence its essential patents in a non-discriminatory fashion.
Given that Ericsson is profitable with good cash flow and a reasonable cash balance, it does not need the money now and can easily afford to wait it out.
Consequently, I expect Ericsson to stand its ground meaning that this complaint is likely to be heard by the court.
The net result is going to be yet another expensive fight where the only real beneficiaries are the lawyers.