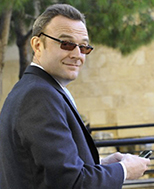 Little prospect of margin improvement in handsets.
Huawei has reported audited 2014A results which showed continued strong growth and profitability.
However, it seems very likely that it is the infrastructure and networking business that are generating all the profits leaving handsets barely breaking even.
2014A revenues and EBIT were RMB288.2bn (US$46.5bn) up 20.6% YoY and RMB34.2bn (US$5.5bn) up 17.4% YoY respectively.
EBIT margins fell to 11.8% in 2014A from 12.2% in 2013A, largely I suspect due to the dilutive effect of the consumer business which was the fastest grower in 2014A.
Growth in consumer was largely driven by smartphone growth where Huawei shipped 75m units representing an increase of 45% YoY.
This is where the good news stops as this growth is coming at the expense of profitability which I believe would look much better with the consumer business stripped out.
It looks likely that profitability in handsets has remained at very low levels of around 3%.
Smartphones are growing but remain badly subscale when it comes to any outlook for an improvement in profitability going forward.
Huawei has gained share in smartphones to 5.8% in 2014A compared to 4.6% in 2013A which puts it in third position but only just.
Right behind it are LG (4.6%), Lenovo (4.8%), Xiaomi (4.7%) and Sony, ZTE and Coolpad who are all on around 3% each.
With everyone having the same degree of scale in a commoditised market, there is no scope for anything more than 2-5% EBIT margins unless someone put some distance between it and the pack.
Consequently, I think that unless Huawei can get clear of its immediate rivals and get to around 10% share, there will be no scope for profitability to improve.
Furthermore, at the top of my list of potential share gainers are Lenovo and Xiaomi both of whom have clear and credible strategies to get there.
Hence, I think it unlikely that Huawei will be able to break away from the group of vendors on 3-6% market share each meaning that margins are going to stay low.
This is not going to be a problem as long as the infrastructure and networking businesses continue to fare well.
Given that RFM research indicates that the most important device in the digital ecosystem is the smartphone, this position gives Huawei the option of properly entering this segment should ever decide that it needs to do so.
However, I think that Huawei is very far from arriving at this point and expect that the current status quo will persist for at least another year.