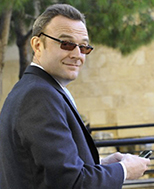 Tizen is an expensive and expired insurance policy.
Samsung has announced that it will continue its Tizen program at a variety of price points even though the Z1 appears to have only shipped around 1m units in India.
Tizen is an open source platform, which is effectively controlled by Samsung as it writes all the code.
Samsung uses it to make TVs, smartphones and smart watches.
18 months ago, Tizen made some sense as Samsung was actively engaging in developing its own ecosystem and Tizen represented its fall-back position.
Samsung was going head to head with Google which meant that a Samsung ecosystem on Android could have become unworkable.
Hence, Tizen was the fall-back position for Samsung's ecosystem should things have fallen through with Google.
However, Samsung abandoned all of its ecosystem efforts in January 2014 and now competes in smartphones using hardware only.
This is evident in the Samsung Galaxy s6 which has many individual hardware features but is a standard Google ecosystem device when it comes to software.
Consequently, as Samsung is no longer competing at the ecosystem level, there is no point in having this fall back position.
I also believe that the cross-device argument has no merit.
Cross device is a strategy where a device maker aims to encourage users to purchase a range of devices based on their ability to seamlessly work together.
Apple is a good example of this where its iPhone, iMac and Apple TV all try and work together to provide an enhanced experience.
Samsung has an opportunity to do the same given the range of consumer devices that it sells but there is a big problem.
RFM research clearly indicates that the user primarily makes an ecosystem choice based on his experience on the smartphone.
Almost every smartphone made by Samsung is based on Android meaning that it must make its Android smartphones work seamlessly with its other devices for this strategy to work.
Consequently, a Tizen smartphone makes no sense as it has no ecosystem, or apps and few users are likely to buy it.
Samsung will be better off ensuring its Android smartphones work well its other devices than fiddling around with Tizen.
For TVs and other dedicated function devices, a case can be made for Tizen, but these also come with their own sets of limitations.
Times are now much tougher for Samsung, and this is a drag on the profit and loss account that it simply does not need.
That being said, cutting Tizen is unlikely to make a huge difference and I continue to see handset margins hovering around the 10% level.
Samsung is once again a component company as it is Device Solutions division (Memory, System LSI and Panels) that is now the engine of profit growth.
The negative impact of handsets is still lingering and hence growth looks pretty anaemic for 2015E.
This, combined with question marks around how popular the s6 has really been, leaves me with no reason to get involved with the shares.
I prefer Microsoft or Google.