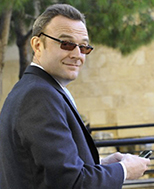 Product mix saves the day.
Samsung reported another difficult set of results and the prospect of price cuts on the Galaxy s6 was met with some alarm.
That being said despite losing a substantial amount of scale in its handset business, the fact that Samsung managed to keep handset profits and margins flat compared to Q1 15A is very impressive.
Q2 15A revenues / EBIT was KRW48.4tn / KRW6.90 which was in line with guidance given at the beginning of July.
Most of the focus was on the IT and Mobile Coms business where 89m handsets where shipped of which around 73m where smartphones compared to RFM forecasts of 99m handsets and 83m smartphones.
This represents a market share loss of 250bp in smartphones which mostly occurred in the mid to low end of the portfolio.
Fortunately the mix shift towards the high end meant that revenues managed to stay broadly flat on Q1 15A at KRW25.5tn.
I suspect that lower gross margins from losing scale were largely offset by the higher gross margins of the higher end devices.
This combined with very tight OPEX control meant that margins also managed to remain flat at 10.6%.
This steady performance paved the way for improvements at Device Solutions (Panels and Semis) and Consumer Electronics to boost group EBIT by 15.3% QoQ.
Unfortunately, this good performance was undermined by Samsung's intention to strategically cut prices on the s6 and s6 edge in order to hold onto share.
This should be offset to some degree by the launch of the Note 5 and a larger screen edge product in H2 2015E.
Consequently, I think that Samsung should be able to hold margins steady for another quarter and I continue to think that the worst is over for the company.
As long as Samsung can hold its position in handset revenues and margins, then the good performance of Device Solutions should allow earnings to begin expanding again in Q3 15E, albeit at a much lower rate than before.
Samsung is no longer a handset or ecosystem company but will instead be driven by the supply of cutting edge components.
I think that it is still too early to look for upside in Samsung as the risk of another profitability collapse in handsets remains despite the best efforts of its management team.
The torrid time being experienced by LG Electronics, Sony and HTC are indicators enough of how tough life has become.