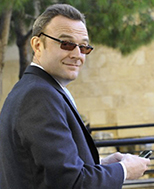 Reactive and defensive needs to become proactive and offensive.
Sony has made a move in the right direction but the next steps will be bigger and much harder.
Sony has responded to the news that a remote play app. will be available from developer Twisted for PCs (see here) by announcing that it, also is developing an app that will allow users to play PS4 games via a desktop.
Because Sony has access to the source code that runs both the PS4 and its controllers, it is in pole position to deliver by far the best experience in terms of fluidity and performance.
I expect that Sony will give this software away free to anyone who already owns a PS4 which is bad news for Twisted who needs to charge for the software in order to be able to invest the time in its creation.
However, the developer can at least take comfort from the fact that it has almost certainly forced Sony's hand in terms of delivering features that do not necessarily fit with its own agenda.
I hope that this is just the first step and that we will shortly see the remote play app working on all Android devices and being extended to iOS.
This would remove a reason to buy a Sony manufactured smartphone but would significantly increase the appeal of the PS4 as a gaming platform.
When I look at the RFM Digital Life pie, gaming is the space where users spend most of their time but of the large ecosystems only Tencent has a strong position on mobile.
In developed markets Sony and Microsoft are by far the strongest in gaming and I think that this space remains wide open for someone to dominate like Facebook has dominated social networking.
Activision Blizzard is having a go at this via its acquisition of King Digital but it has a lot of work to do before it can get there.
By contrast, Sony already has a very strong position in console gaming but has so far been unable to think outside of the niche defined by its hardware.
I hope that this proves to be the first small step into a larger world and I do see the possibility for Sony to use PlayStation as its launch pad into something much bigger and much more valuable.
Unfortunately, Sony has a history of snatching defeat from the jaws of victory and its current structure and culture are not best suited to the actions that this will require.
Consequently, I see a reactive and defensive approach to the ecosystem which puts it at risk of losing to Microsoft in the next console generation despite its current dominance.
Microsoft, Samsung or Facebook for the long-term is where I would be positioned.