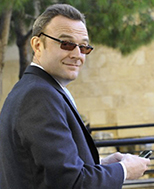 Lenovo should be able to weather a stormy 2016
Lenovo reported a difficult quarter as weakness in the PC market and market share losses in mobile took a heavy toll on financial performance.
Q4 15A revenues / net income were $9.1bn / $180m compared to consensus at $10.6bn / $204m but it was cash flow that hurt the most with a $700m outflow from operations.
Lenovo has remained the market leader in PCs and did very well to keep margins broadly stable at 5.0% despite the declines in revenues suffered.
Mobile was more problematic with both the Lenovo and Motorola brands losing out with combined share falling to 3.3% in calendar Q1 16A compared to 5.1% in Q4 15A.
The home market of China was also a major problem as market share there is now just 1.5% compared to 2.7% in calendar Q4 15A and 7.4% in Q1 15A.
Lenovo has suffered at the hands of both Huawei and Oppo, both of whom have made strong share gains in the home market in the last 12 months.
As a result of the decline in smartphone share, losses widened to 6.1% of sales in Q4 15A compared to 0.9% in Q3 15A.
This combined with increases in working capital is what led to the $700m cash outflow.
While Lenovo has done an exceptional job in PCs, the focus needs now to turn to smartphones where it must find a way to differentiate its products.
The Motorola brand is no longer enough and I think that Lenovo either needs to work on a compelling cross device strategy, develop its own software or look at an alliance with one of the big Chinese ecosystems.
All of the big three are very strong in their respective segments and I think that the next stage of their evolution will be to try and entice users to spend more time with their services rather than those of the competition.
I think that this could lead to a greater requirement to be vertical and while all of them except Baidu have their own Android software, no one is yet making the phones.
An alliance here could help Lenovo as it may be able to negotiate a traffic acquisition fee with the big ecosystems that give it a boost to its profitability.
I also think that Lenovo needs to take a step forward in its PC business and follow the trend that Microsoft has started with the Surface Pro.
Huawei has already followed in this vein, but if the market leader was to do so, I think that there would be a better chance of users sitting up and taking notice.
All of these things will take time to come through and consequently, I see a tough year ahead for Lenovo.
The one comfort is that I think that the management is fairly accustomed to difficult times and so should be able to weather the storm.