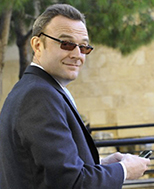 Alphabet and Amazon both have a good night. 
Good Q2 16A results from Amazon and Google but a muted market reaction underscores that their valuations are both already pretty full.
Alphabet Q2 16A
Alphabet reported good results as usage of Google Mobile Services (GMS) continued to underpin search revenues which combined with improving cost control benefitted the bottom line.
Q2 16A revenues ex-TAC (traffic acquisition cost) / adj-EPS were $17.5bn / $8.42 compared to consensus at $16.9bn / $8.03 and RFM at $16.7bn / $7.50.
Mobile was responsible for almost all of the surprise as the number of users of GMS has continued to grow but also the time that people spend using Google services.
This is a strong contrast to Apple which remains dependent on the sale of the device to monetise its ecosystem.
While hardware is a much more effective method of monetisation, there is very little growth left in the market raising the spectre of flat revenues for some time to come.
In contrast there are still well over 3bn people who do not have a smartphone meaning that there is still scope for Google to grow its revenues albeit at a much slower pace going forward.
I have long called this phenomenon the second derivative (see here and here) and it will also underpin the business case for Facebook, Baidu, Tencent, Alibaba, Amazon and so on going forward.
The other half of the good results was driven by expense control where Alphabet continues to make slow but steady progress in reducing General and Administrative expenses.
These are now down to 7.5% of revenues which I think is still much too high, but it is better than the 8-9% that has been the norm over the last few years.
Consequently, the outlook for the rest of 2016 is good but there are some clouds on the horizon that keep me from feeling positive about the shares.
The inherent fragmentation of Android and Google's inability to distribute its updates still hamper usage leaving Alphabet far more dependent on iOS than it would like.
Furthermore, if the EU comes down hard on Google, it could lose the ability to control the distribution of its services on Android putting almost all growth in revenues at risk.
This combined with an already high valuation and a very strong rally in 2015, leaves me preferring to look elsewhere.
Amazon Q2 16A
Amazon reported another profitable quarter where profits from Amazon Web Services (AWS) allowed investments to continue without returning the company to loss making territory.
Q2 16A revenues / EPS were $30.4bn / $1.78 compared to consensus of $29.6bn / $1.12.
AWS put in another mighty performance with revenues growing to $2.9bn with EBIT of $718m (24.9%).
This alone made up 55% of EBIT despite being only 10% of revenues.
4% operating margins in North America made up the rest of the $1.3bn EBIT reported compared to consensus of $832.
Faith is beginning to build that Amazon can maintain profitability despite continuing to invest very heavily in growth.
It is clear that its experiments in hardware which have cost many billions of dollars are faring much better as the Echo is clearly a success and I see Amazon focusing much more on software and services going forward.
A good example of this is its relationship with Motorola which is installing parts of the Amazon ecosystem on its devices at the factory and ensuring that these devices work well with Amazon.
This is long where I have suspected that Amazon would go as its mindset has never been to make money out of hardware but rather the content and services that the hardware delivers.
These things together lead me to believe that Amazon can continue to grow both its top and bottom line but the shares still leave me cold.
This is because at 70.8x 2016 PER and 47.2x 2017 PER I think that all of these improvements have already been accounted for in the share price.
The small upwards move in after-hours trading is a further indication that this is the case.
Consequently, I expect to see Amazon's PER continuing to decline even as it finally begins to fulfil its promise.
I would be much more comfortable with Amazon trading with a forward PER of 20x – 30x meaning that I continue to look elsewhere for better value.
Microsoft, Samsung Baidu and Apple are all more attractive and represent much safer investments.