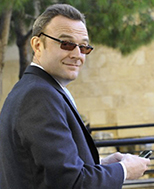 I am pretty sure Huawei lost money in handsets last year.
Huawei reported strong growth in revenues in 2016 but that growth cost it dearly as I think that the handset business lost money as it slashed prices and ramped up spending to gain market share.
FY 2016 revenues grew 32% to RMB523bn ($75.1bn) but gross margin fell 114bp to 40.3% and operating margin fell by 205bp to 9.1%.
Huawei entered 2016 in a buoyant mood confidently stating that it would become the Number 1 seller of smartphones within 5 years.
In line with that goal it massively ramped up spending and cut the prices of its devices in order to close the gap to the global No. 1 smartphone maker: Samsung.
Unfortunately, while it was focused on Samsung, Oppo and Vivo really turned on the juice at home, costing Huawei 190bp of local market share in H2 2016.
The net result was lower than expected global market share gains for the full year.
This was a problem, because Huawei had planned for higher volumes in 2016, meaning that its OPEX budget for the year was too high.
Consequently, I am pretty sure that the consumer business entered negative territory which has resulted in a much more measured approach to 2017.
RFM research indicates that the focus of 2017 is the generation of profit, which given that Samsung still meaningfully outsells Huawei in terms of volume will require much greater austerity when it comes to OPEX.
Huawei is now a comfortable No. 2 in Android but because Android devices are commoditised, that means that I still see it making margins of just 2-4% in the best instance.
In order to earn better margin, it must become the No. 1 in terms of volume and outsell its closest rival by a factor of more than 2 to 1.
It is this volume advantage that allows Samsung to earn 10-12% margins on Android devices which I think is sustainable for as long as it can maintain that volume advantage.
This advantage closed somewhat in Q4 16A but I suspect it will widen once again in Q1 17 as Samsung recovers from the Note 7 disaster.
Because of these economics, Huawei has got to do far more than just catch Samsung; it must outsell it by more than 2 to 1.
This will be very difficult to achieve which is why I think that Huawei is also working on differentiating its products through software and services.
If it can create a good user experience and services that users are prepared to pay something to have access to, then it should be able to make better than commodity margins.
However, this is easier said than done and I think that Huawei has a lot of work to do before it will be in this position.
This is why, I continue to believe that its best chance of success remains in China where a tie up with Baidu or Tencent could help it plug the service gap it currently has.
However, this won't help in developed markets and here Huawei must do everything that it can to develop the appeal and attractiveness of its Honor brand.
This will be difficult given the dominance of the Google ecosystem in these markets but there are cracks in Google's position that might just give Huawei a chance.
In the meantime, I remain unconvinced that Huawei does not have the stomach or the resources to wade through the rivers of red ink that it will take to knock Samsung off its perch.
Consequently, I see 2017 as a consolidation year for Huawei, holding share steady and focusing on a return to profit before it considers its next move.
I would continue to be wary of any of the Android handset makers whose outlook is increasingly difficult as the market for devices continues to slow.
Apple is the only handset maker I would touch at the moment.