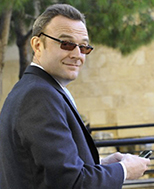 Google has very little chance in China.
Google has made its first return to the Chinese market since 2010 but I think its new map offering is going to struggle against the better equipped and far more entrenched local rivals.
Following its investment in the Chushou, a Chinese version of Twitch for mobile phone gaming, Google has returned Google Maps to the Chinese market.
In order to do this, Google has created a Chinese version of its map that I am certain is completely separate to the rest of its maps and resides solely on a server in China.
It has also created an app specific for Chinese smartphones which will almost certainly work with this map only and nothing else.
Google is using Alibaba's AutoNavi for the map and is unable to provide directions as the request redirects the user to the AutoNavi app itself.
This is a very far cry from the excellent Google Maps which offers best in class integration with Google Search, transport and other services.
It is these add-ons rather than the quality of the map that makes it compelling, as in many areas Google's maps are inferior to those of its arch-rival HERE.
To make life harder the competition it is going to be up against is already very strong as:

First: RFM estimates that Baidu Maps is already comfortably north of 500m users on smartphones.
Second: NavInfo and HERE already have a co-operation in place to provide HERE with maps in China and Baidu is using HERE maps for its international aspirations.

None of these competitors are subject to the same restrictions as Google and so my view that Google will be competing with one arm tied behind its back remains the same as it was 20 months ago (see here).
Consequently, I don't think that this mapping service is likely to gain any meaningful traction nor does it represent a threat to the existing local players.
However, it is the first concrete signal in a while that Google intends to return to the Chinese market in some form or other.
Google's ecosystem is strong outside China as a result of its world leading search service, best in class AI, and the complete integration of all its services and data (RFM Law of Robotics No. 6).
However, if the maps service is anything to go by, none of these strengths will be applicable to any of its Chinese offerings.
Furthermore, China is already a highly developed Internet services market where most users have already chosen where and with whom they want to live their digital lives.
Consequently, I still think that Google's services will be uncompetitive in China and will remain widely shunned by the vast majority of the population.
Visitors may be able to benefit from these services but even at around 55m per year, their short visit times mean that they are unlikely to be able to make a dent.
I continue to think that China will remain a market for Chinese Digital Life services provided to Chinese users by Chinese companies leaving no space for Google.
In China I think that Google represents no threat to the BATmen of whom Tencent remains my favourite.