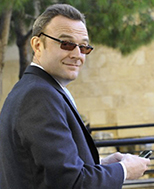 Alibaba adds an offline vertical and cleans house
Alibaba is yet again increasing its assault on the offline portion of the Chinese retail market with more investments that will help it to become the dominant player in retail both online and offline.
Alibaba is buying 15% investment in Beijing Easyhome Furnishing for $865m and 38% holding in Shiji Retail Information Technology Company for $486m.
Beijing Easyhome Furnishing has 239 stores in 29 provinces and, as the name suggests, is a player in furniture, DIY, building materials as well as home refurbishment design services.
This will expand Alibaba's offline retail presence into a new retail vertical alongside hypermarkets, mall operators and electronics.
Offline retail in China is stalling, but still massive at $4.5tn per year.
This is despite the rapid expansion of e-commerce and it remains a great example of why online and mobile have been so successful in the Chinese market.
Chinese offline retail is a fragmented and frustrating experience where decent service and information with regards to inventory, product lines and so on is routinely not available.
Consequently, when an online offering appears where information is clear and one is able to easily purchase goods and know when they will be delivered, shoppers quickly adapt.
It is the terrible offline experience with regards to almost everything that has allowed so many other goods, services and activities in China to rapidly migrate from offline to mobile.
I think that Alibaba's strategy with its offline retail investments is all about turning them into a high quality and efficient retailers using the technologies and logistics expertise that it has gained with the development of its e-commerce business.
This is why the investment in Shiji Retail Information Technology makes complete sense as this could become the backbone of the infrastructure that allows Alibaba to make the necessary improvements.
It is also highly relevant that this investment will take Alibaba over 50% and majority control as its Taobao subsidiary purchased at 15% stake in 2014.
However, it is worth noting that in 2014 Alibaba paid $446m for a 15% stake giving a valuation of $2.97bn whereas now it is paying $486m for a 38% stake giving an implied valuation of $1.28bn some 57% below where it was four years ago.
Hence, I suspect that Shiji has got itself into trouble along with the rest of offline retail in China, which has enabled Alibaba to take control at a greatly reduced valuation.
I suspect that Shiji's technology will be rapidly migrated to Alibaba Cloud giving Alibaba the infrastructure to leverage its online knowledge into its offline investments.
Given that Chinese retail is such a vast market, steady market share gains here has the scope to keep growth going at Alibaba (albeit at lower margins) once e-commerce begins to slow down.
It also offers Alibaba the opportunity to move into other sectors of off line retail once it has licked its current holdings into shape.
Hence, I think this move makes complete sense for Alibaba as there is a very clear opportunity for it in China which is completely different to that being followed by Amazon.
I am warming up to Alibaba as it is beginning to understand the importance and opportunity presented by the data its digital assets generate.
While it is behind Tencent in Digital Life coverage, I am increasingly of the opinion that it is moving more quickly to understand the opportunity offered by the digital ecosystem.
Hence, when Tencent runs out of steam, I will be considering this one very carefully as a possible switch.