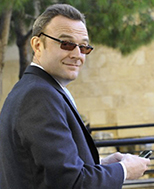 Another day, another home assistant.
Alibaba is moving to launch a home speaker, much like Amazon Echo, that should direct users to its e-commerce services but I suspect that if it teams up with Baidu, it will launch a better product
The obvious intention is to make it even easier for users to shop on Alibaba's sites but given the differences between China and developed markets, I am not convinced that this is necessary.
Alibaba's users are already making over 80% of their purchases on mobile devices which is much higher than Amazon or other e-commerce platforms in developed markets.
The reason for this is that China is a mobile first market (see here) because in China, the mobile internet works much better than fixed.
In developed markets, the opposite is true which has meant that shopping via a PC or Mac still represents the majority of transactions.
Hence, if one can easily order products using voice commands with Amazon Echo, it represents an easier experience than using a PC and a web browser.
However, apps on smartphones are so optimised for the task for which they have been designed that it may not end up being much easier to use a speaker from Alibaba than the mobile phone.
This will especially be the case if the assistant that Alibaba puts into the speaker is not that smart.
RFM research (see here) has not highlighted Alibaba as being a leader in AI meaning that the intelligence of its speaker is likely to be second or even third rate.
Hence, if the shopping experience is not much enhanced by having a speaker, it will need to be very good at other functions in order to be appealing.
Typically, these have included the ability to play music, answer general inquiries and control smart devices around the home.
Offering a decent user experience in these areas is a much more general AI problem and one with which I think Baidu is far more advanced.
Hence, I think that if Alibaba comes to some arrangement with Baidu to use its personal assistant Duer for part of the functionality, it will end up with a much better user experience.
The good news is that China is almost virgin territory when it comes to this space as I do not believe that either Baidu or JD.com have had any real market impact with their products.
Furthermore, the failure of Amazon in China and the blocking of Google services has meant that foreign competition is almost non-existent.
This means that even if Alibaba's speaker is sub-par due to the basic level of AI that Alibaba has to put into its offering, it may still sell reasonably well with the right marketing push behind it.
I think that Alibaba is also still well behind when it comes to the smart home and so it would make sense to emulate Amazon's extremely developer friendly attitude.
Xiaomi has also built up a reasonable ecosystem of smart home devices In China that use its API, and so including this at the factory would also seem to be a good idea.
I have been quite encouraged by Alibaba's emerging understanding of the importance of data and how it can benefit by integrating it all together and making as much use of it as possible.
This move with a home speaker would represent a further expansion of that understanding.
I still struggle with the valuation of Alibaba as there is a lot built into its share price, but fundamentally it is doing all the right things to be one of the big ecosystems at home.