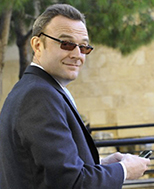 Amazon and Baidu get back to what they do best.
Amazon – Not making money
Amazon reported disappointing results and guided weakly as it once again spent everything it could on investing in future revenue growth.
Q2 17A revenues / EBIT were $38.0bn / $628m compared to consensus at $37.2bn / $1.0bn.
AWS put in another mighty performance with revenues of $4.1bn and margins of 22% but this was gobbled up by the international operation where margins have fallen to -6.3% from -1.4% in Q2 16A.
I am pretty sure that is mostly driven by Amazon's absolute determination not to lose India to Flipkart / Snapdeal the way it lost China to Alibaba.
The good news is that Flipkart and Snapdeal are squabbling over their merger and the longer it takes them to get it done, the less chance they have to keep Amazon out of their home market. (see here).
This heavy investment looks set to continue with Q3 17E guidance disappointing once again.
Q3 17E revenues / EBIT are expected to be $39.25bn – $41.75bn ($40.5bn) / LOSS $400m – $300m (LOSS $50m) compared to consensus at $39.9bn / $1.1bn.
There is no sign of this "bumbling around break-even" in sight and consequently the valuation of Amazon looks more stretched than ever.
I prefer not to pay now for profitability that very fleetingly materialises.
Baidu – Performing in line with China.
Baidu reported good Q2 17A revenues as the regulatory impact on its revenues has past and the company kept a tight lid on expenses.
Q2 17A revenues / net income were RMB20.7bn / RMB4.4bn compared to consensus at RMB20.7bn / RMB3.3bn.
A large part of this improvement has come from cutting back on investments in its food delivery business but also from a big fall in traffic acquisition cost which fell from 15.9% of sales in Q2 16A to 11.9% in Q2 17A.
Despite the cuts, investments in AI and content remain intact and are the two main thrusts for revenue growth beyond search.
In AI, I rank Baidu highly, although it is very focused on China, and think that this is its biggest strategic advantage to remain a big player in Chinese Internet.
Baidu should be able to make its services more intuitive and useful compared to those of its competitors which should help its services win and keep more users.
The outlook for Baidu remains steady, now that the regulatory problem is in the rear-view mirror, and I see an upwards correction as it catches up with its peers.
I continue to like Baidu alongside Microsoft and Tencent.