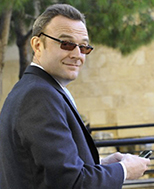 Apple is 577x better at software upgrades.
Both Android 8.0 Oreo and iOS11 have been available for a few weeks and has highlighted, once again, how bad the situation in Android.
I continue to believe this has a fundamental impact on the Android user experience, loyalty and monetisation.
Data from android.developer.com shows that Android Oreo is present on 0.2% of Google Android devices while iOS11 is present on 38.5% of all iOS devices.
Android Oreo has been available for 44 days (August 21st 2017) while iOS has been available for just one third of that time (15 days, September 19th 2017).
This means that the iOS user base is, on average, being upgraded 577x more quickly than Google's user base of Android devices.
To compound the problem, it looks as if the rate at which the user base is transitioning to newer versions of Android is slowing down.
12 months ago, Android 7.0 Nougat had 0.1% share of the user base and currently it has just 17.8%.
At this rate it will take 5 years and 7 months for Oreo to completely penetrate Google's own Android user base.
This is substantially worse than the 4 years that I have observed in previous years.
This means that when Google makes an innovation in functionality that requires a modification to be made to the underlying Android OS, it will take the best part of 6 years for this innovation to make it into the hands of all of its Android users.
By contrast this process is essentially complete on iOS devices within about 3 months.
Effectively Google is spending money on R&D that stands to benefit its competitors more than it benefits itself.
If Apple takes a fancy to something launched at Google i/o, it can include the innovation in its latest version and have it deployed to essentially all of its users long before Google Android makes double figures.
This combined with the endemic fragmentation, substantially hampers the user experience on Android making it inferior to iOS.
I think there is substantial financial upside for Google if it can fix this problem which is why I continue to believe that Google Android will eventually become fully proprietary.
This is the only way by which Google can fix these problems and it comes as no surprise that both Android Auto and Android Wear are fully proprietary.
While the status quo persists, Apple profitability on iPhone is unlikely to be challenged although I am much more cautious around revenue growth.
I continue to be indifferent to both Apple and Alphabet, preferring instead, Tencent, Baidu and Microsoft.