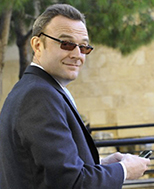 Plusses and minuses in both reports.
Apple FQ1 18 – relief rally
Apple reported good results where a 14.5% increase in iPhone ASPs allowed revenues to remain strong despite weakness in volume shipments.
FQ1 18 revenues / EPS were $88.3bn / $3.89 beating expectations of $87.6bn / $3.85.
The main driver was once again the iPhone which shipped 77.3m units missing expectations of 80.2m units by 4%.
This was more than made up by a 14.5% increase in ASPs to $796 which is what drove revenues to beat the bullish expectations set before weakness in iPhone X shipments become apparent.
This effect however will not carry through into FQ2 18 as Apple is forecasting revenues of $60bn-$62bn some 7% below expectations of $65.6bn.
Apple also said that in FQ2 18 that iPhone revenues would increase by at least 10% in an attempt to sooth fears with regards to iPhone X demand.
I think that this is a statement of the obvious as Apple has a 15% YoY increase in ASPs to play with meaning that shipments can still decline YoY in order to make this guidance.
iPhone X demand clearly been softer than expected mostly due to the very high price being demanded for the product and I think that this form factor will fare much better once Apple pushes it into its cheaper products and works out how to get rid of the notch.
With these results and the outlook for FY 2018, I think that Apple has done enough to qualm the fears of long-term holders but at the same time, I don't see new money rushing into the company.
Hence, I think this one will perform broadly in line with the sector this year.
Amazon Q4 17
Amazon reported another mighty quarter and one in which it managed to make some money despite its very aggressive push into India.
Q4 17 revenues / adj-EPS were $60.5bn / $2.19 compared to consensus at $59.8bn / $1.83.
AWS was once again the powerhouse of profit generation with growth at 45% and margins holding steady at 26%.
It is worth noting that Microsoft is closing some of the gap on Amazon, as it managed to grow 98% YoY in the last 12 months albeit from a much lower base.
I suspect that it is this pressure that is preventing AWS from making the most of its scale and increasing its profitability as its revenues expand.
Most of AWS' profits were consumed by the very aggressive market grab going on overseas and particularly in India.
Losses were approximately the same in Q4 17 at $919m (-5%) as they were in Q3 17 $936m (-7%) where I estimate that India is losing roughly $700m per quarter.
However, the domestic business generated $1.7bn in EBIT which allowed Amazon to report better than expected profits company wide.
Amazon is also clearly feeling the heat from Google which pulled out all the stops at CES and backed that up with a big jump in support from makers of smart home devices.
The result is that Amazon will be ramping up investments in the Alexa voice platform, but money alone will not buy the brain power needed to keep Google at bay.
I have recently reversed my position on the battle for the smart home (see here and here) with Google Assistant now looking like it will eventually win.
Pressure on AWS and Alexa is one thing, but the core business is going from strength to strength and there seems to be very little to challenge Amazon in e-commerce in developed markets.
That being said, I still struggle with the valuation of Amazon given its distain for making money and consequently it is still not a story I want to get involved in long-term.
If push came to shove, I would have Apple over Amazon.