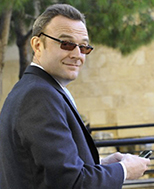 Solid base for new product launches.
Apple reported good results and guided strongly for the coming quarter stoking speculation with regards to the possible strength of the coming upgrade cycle with the new iPhones expected to be launched next month.
FQ3 17A revenues / adj-EPS were $45.4bn / $1.67 slightly ahead of consensus of $45.0bn / $1.57.
While iPhone held steady it was Services that really underpinned the results with YoY growth of 22% to $7.3bn.

iPhone shipments were 41m which included a 3.3m inventory reduction ahead of the new launches.
iPad shipments were 11.4m up 15% YoY driven mostly by the product refresh that saw a new iPad and the smaller version of the iPad Pro launch in March 2017.
Mac shipments were 4.3m units driven mostly by the new MacBook Pro.

Services was the star of the show where the Apple App Store is the main driver generating almost double the revenue of its nearest rival Google Play.
This was despite the fact that Android devices appear to have closed some of the monetisation gap on iPhone especially at the high end (see here).
Guidance was surprisingly strong with revenues / EBIT expected at $49bn – $52bn ($50.5bn) / $11.7bn – $13.0bn ($12.4bn) broadly in line with consensus at $50.4bn / $12.4bn.
The result was a relief rally as fears of a pause in performance ahead of the new product launches now looks unlikely to occur.
Consequently, all eyes are now on product launches where a major product refresh is hoped to trigger another replacement cycle.
Bezel-less devices are now all the rage and if Apple can replace fingerprint ID with an excellent facial recognition system, the iPhone 8 could end up triggering a good cycle of upgrades.
Samsung has a wealth of biometric ID systems but none of them work particularly well as the fingerprint sensor is on the back of the device and the facial recognition is not nearly as reliable as it should be.
I don't think that Apple will see a cycle as strong as the iPhone 6 but there is potential for the iPhone 8 to meaningfully outperform the 6s and the 7.
That being said, I continue to think that much of this good news is already in the stock and the valuation argument for long term investors has long since evaporated.
I remain pretty indifferent to the shares.