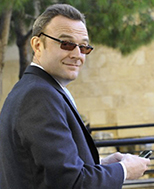 X hits the spot.
Apple reported good results and guided strongly for FQ1 18 as it has managed to deal with some of the production problems with the iPhone X which will result in slightly better than expected shipments in FQ1 18.
FQ4 17 revenues / EPS were $52.6bn / $2.07 compared to estimates of $50.7 / $1.87.
Slightly soft iPhone 8 demand has been offset by a 25% jump in Mac shipments and a 14% jump in iPad.
Both of these products have clearly gained some share as the end markets for PCs and Tablets have remained quite soft.
The big problem with the iPhone X has been the facial recognition system where suppliers have struggled to produce enough components to the specification demanded by Apple.
I suspect that the slight relaxation of the original security requirement has enabled more of the 3D sensors to meet the grade enabling the slightly better supply underpinning FQ1 18 guidance.
As a result, guidance for FQ1 18 was slightly ahead of expectations with revenues / gross margins of $84bn – $87bn / 38.0% – 38.5% forecast compared to expectations of $84bn / 38.5%.
The traditional lines outside the stores that were completely absent when the iPhone 8 / 8+ became available, have formed for the availability of the iPhone X leading me to believe that the company is on track for a pretty good replacement cycle.
However, I do not think that the iPhone X will offer a cycle nearly as big as the iPhone 6 and my concern is that this is what the market is looking for.
In expectation of this super cycle, the valuation of Apple as expanded materially leaving me concerned that much of these heady expectations has already been priced into the stock.
Consequently, the valuation argument for Apple is not nearly as strong now as it was 12 months ago, leaving somewhat less inclined to hold the shares for the long-term.
I continue to prefer Tencent which has some upside left given its global leadership in Digital Life coverage and Baidu which represents the cheapest way to invest in the trend of AI.
Microsoft continues to be steady albeit much less exciting than the other two.