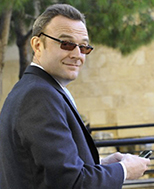 The way in China is wide open for Baidu.
Baidu's strategy around its AI platform and its Duer OS has become clearer and with the support of a large number of chip vendors, it is in pole position to be a major player in smart connected devices in China.
DuerOS is not a traditional OS like Android or iOS but instead is a much more focused sub-system that is capable of bringing intelligent voice control and intelligence to any device in which it is implemented.
DuerOS's direct comparisons are the software that runs on Amazon's family of Echo products, Google Home or JD.com's DingDong.
While Duer still speaks no English at all, I think it is currently by far the leading contender in this category for China for two reasons:

First: ecosystem. Baidu has already lined up an impressive list of component and device manufacturers who will be implementing DuerOS in their products.
Realtek, Intel, Nvidia, MediaTek, RDA, Conexant and ARM have signed up to support the system, which combined with a series of device makers, should create a pretty healthy ecosystem.
There are already around 30 products in the pipeline encompassing pretty much the entire range of domestic electronic devices and appliances.
Second: Artificial Intelligence. RFM research (see here) has indicated that Baidu's AI is second only Google and certainly far better than anything else currently on offer in China.
This is a product of years of work as well as having developed by far the leading search function in China.
The net result is that DuerOS, like Google Assistant, should be able to provide users with the best experience when it comes to understanding and dealing with voice based requests.

Putting these two together put Baidu in pole position when it comes to creating an ecosystem within which a whole series of devices can talk and understand both the user and each other as well as work together.
This represents a big threat for Xiaomi which has laso built quite a large ecosystem of smart devices but they really lack the intelligence that DuerOS can offer.
The upside for Baidu is that by powering all of these voice-enabled gadgets, it will be able to gather data about its users that it will be able to make its search all the more relevant.
One of the big differences between China and Western markets is that no one seems to care very much about privacy (see here) meaning that this strategy could work very well.
I don't expect Baidu powered machines to suddenly start spewing out voice-based advertising but learning what its users like and what their needs are will help it make its search results more accurate and hence more valuable to advertisers.
Baidu is still the search leader in China but its recent problems with fake advertising are only just behind it and this could provide a good pillar for long term growth.
I think that its real rivals, Alibaba, Xiaomi and Tencent, are miles behind when it comes to AI and voice-based services, leaving the Chinese market wide open for Baidu.
This combined with its leadership position in AI and search are the main reasons why I still like Baidu together with Tencent and Microsoft.