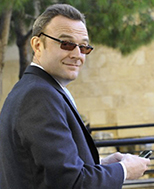 Google's race to lose.
Google appears to be catching Amazon more quickly than I expected when it comes to smart speaker share and I think that rapid commoditisation of answering simple questions will increasingly pass the advantage further to Google.
Recent research by Edison research and NPR (discussed here) found that Google had increased its share of smart speakers to 25% in Q4 17 from almost nothing a year ago.
In 2017, I was cautious on the Google Assistant because of its inability to really connect into the smart home but after its humiliation at CES in 2017, Google's renewed efforts in this direction are starting to pay off.
Almost all smart device manufacturers are now supporting the Google Assistant or have it on their immediate roadmap and the same cannot be said for HomeKit.
This combined with the fact that Google Assistant generates far more traffic than Alexa, led me to reverse my position and forecast that this market will end up being dominated by Google.
I am no longer the only person who appears to have this view as Loup Ventures are forecasting that Google will gain share again in 2018 to 32% and will become the market leader by 2022.
By 2022, I think that neither Google or Amazon will be making the speakers, but that it will be the more traditional speaker manufacturers that are making the hardware while Google and Amazon supply the brains.
I also see that the simple answering of questions, which to date has been a good measure of a digital assistant, will rapidly become a commodity.
Recent tests across a range of categories with 781 questions revealed Google in the lead at 81% correct, Alexa in second place with 64%, Cortana third at 57% with Siri in last place on 52%.
In this instance, Siri was tested on the HomePod which runs a separate and distinct version of Siri which reviewers have found to be far less capable than the one resident on the iPhone.
This is just one example of the disadvantages of having Siri resident on the device which I have discussed in more detail here.
Hence, I think that this test is unfairly penalising Siri which and my own tests, I have found it to be broadly inline with Alexa.
Either way, I think that the simple answering of questions will soon become an obsolete way to test a digital assistant.
This is because although Google Assistant can get 81% of the questions right, it is still frustratingly stupid when it comes to getting stuff done.
This is why it is increasingly important for these assistants to understand more than just the words but to be able to get a sense of what the user is actually asking for.
Combining this with the ability to understand context and circumstance should enable a deeper, richer and more intuitive experience where the assistant saves time and is useful.
In all but the most simple use cases it is simpler, quicker and easier for the user to complete the action himself.
This is a very tricky AI problem to solve meaning that those with the best AI and the most data are likely to come out on top.
This leads straight to Google and Baidu who remain my No. 1 and No.2 globally, when it comes to excellence in AI.
In terms of investment, Baidu is just getting back on its feet after a very difficult 18 months and offers and attractive entry point into the AI theme although it is China only.