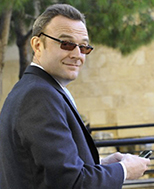 Microsoft needs 200m corporate upgrades to make its 1bn target 
Microsoft is just over 1/3rd of the way to its goal of 1bn Windows 10 users 3 years after its launch, but with the end of the free upgrade looming, it is going to be tight.
Windows 10 was launched on July 29th 2015 and one year after launch there are 350m devices running Windows 10.
This is by far the best performance yet of any of Microsoft's operating systems but it is also the first time that the upgrade has been both relatively painless and above all: free.
However, that free period is ending at the end of this month and consequently, I expect upgrades from Windows 8.1 and Windows 7 to grind to a halt.
In the last 12 months roughly 250m new PCs have shipped of which 225m will have had Windows 10 installed.
This means that around 125m existing users have upgraded their devices to Windows 10.
However this already includes 48m Xbox One consoles that were upgraded at the end of 2015 to run the Windows 10 core.
This means that 77m PCs have been upgraded to the new OS.
I suspect that almost everyone who has Windows 8.1 will have upgraded but for users still using the excellent Windows 7 there is very little incentive to pay up after the end of July.
Consequently, I think that from here almost all additions will come from new PCs being shipped.
If I assume that in the next 2 years 500m new PCs will ship of which 450m will be running Windows, this leaves Microsoft at a total of 800m Windows 10 devices in July 2018.
This is why I have long been of the opinion that Microsoft would extend the free upgrade period but that has been proved to be incorrect.
Consequently, Microsoft will have to see 200m existing corporate PCs upgraded to Windows 10 in order to make its 1bn target.
RFM estimates that there are around 1bn PCs that are currently being used in a corporate context, meaning that 20% of them need to be upgraded rather than replaced in the next 2 years.
Given that PCs these days last between 5 to 7 years, this is not a huge stretch.
Furthermore, as many large corporations have a subscription deal with Microsoft for their software, the upgrade is unlikely to involve further expense.
Hence, I think that Microsoft will make its target quite comfortably but I think that this has very little to do with the consumer and is all about professional use.
When it comes to Digital Work, Microsoft is doing very well but I have concerns with regards to the Digital Life assets such as Xbox, Bing and so on.
In the context of an increasingly enterprise focused company, the Digital Life assets look out of place and I can't help thinking that they might be worth more to someone other than Microsoft.
The good news is that Microsoft's valuation does not demand any traction from Digital Life as Digital Work is enough to see upside in the valuation.
Consequently, I still like Microsoft in addition to Samsung and Baidu.