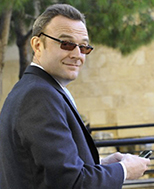 Flipkart looks close to keeping Amazon out.
Jasper Infotech which owns online marketplace Snapdeal has reported dreadful revenue performance that almost certainly materially worsened in the last 9 months.
This has rendered Snapdeal to an irrelevance leaving Flipkart as the only company with a chance of keeping Amazon out of its home market.
For the year ending March 2017 revenues where INR 904 crore (US$142m) down 38% YoY which predates the ending of the merger talks with Flipkart (see here).
It was Snapdeal that ended merger discussions with Flipkart in a decision that is showing every sign of having triggered its complete collapse.
I suspect that Snapdeal walked away as it did not like the valuation that Flipkart had offered, but given that its revenues were falling precipitously despite the market growing rapidly, I think that it could be argued that Flipkart was being generous at any price.
Instead, Snapdeal walked away and decided to focus on becoming a niche player triggering the resignation of one of its earliest investors.
The result has almost certainly been an acceleration of its decline and I would not be surprised to see its revenues for the year to March 2018 fall by another 50% or so.
This would take its market share to less than 2% down from 25% in 2015 meaning that it is now an irrelevance in the battle for the e-commerce market in India.
However, the good news for India is that much of this share appears to have gone to Flipkart rather than Amazon as its shareholders are now claiming that it has reached 70% of the e-commerce market in India.
This is crucial because this would take Flipkart comfortably over the critical level that it needs to keep Amazon at bay.
Flipkart, Snapdeal and Amazon are network businesses just like Uber, Alibaba, AirBnB, Craigslist and so on and consequently, they are bound by the same rules.
2 years ago I proposed a rule of thumb that states: A company that relies on the network must have at least 60% market share or be at least double the size of its nearest rival to begin really making profit (see here).
If Flipkart's estimates are correct, then its 48% growth in GMV has put it in a position to be able to survive Amazon's predations without being crushed.
However, Amazon disputes Flipkart's numbers and is stating that its net revenue grew by over 80%.
However, I think that it is share of GMV is that really matters.
This is because when one becomes the go to place to transact (>60% share), competitive pressure eases and monetisation and cash flow becomes much easier.
Third party (Kantar IMRB) research disputes Naspers' claim putting Flipkart's share of GMV at 58% with Amazon on 42% which makes some sense given that it is now a two-horse race.
This also explains the need for the $2bn cash injection that Softbank made into Flipkart as well as Amazon's increasing losses in India during Q3 2017 (see here).
With these figures, both will still be haemorrhaging money in their fight for supremacy in the Indian market.
Despite its' smaller overall size, Flipkart is nearing the magic 60% and as long it can keep its momentum going it has a good chance making it to the point where it can keep Amazon at bay without consuming vast amounts of cash.
I have previously held the view that Softbank was unwise to invest more money in Flipkart as I thought that the collapse of the merger would hand the initiative to Amazon.
That appears not to have been the case and exemplary execution from Flipkart has enabled to it gobble up almost all the volume that Snapdeal relinquished.
Should this continue, placing Flipkart in safe territory, then this will have proven to be an excellent investment from Softbank and a great victory for David over Goliath.
I would hesitate to count Amazon out just yet as it is absolutely determined to spend whatever it takes to win India following its ignominious defeat in China but the momentum is clearly with the home player at the moment.