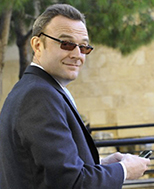 Qualcomm has the stomach for a fight.
Despite the seemingly challenging situation the company is currently experiencing, I think the company has a better chance of beating Apple than it did of beating Nokia back in 2006.
FQ3 17A revenues / Adj-EPS were $5.3bn / $0.83 compared to consensus at $5.3bn / $0.85.
This was in line with consensus which has now been adjusted to account for the fact that royalties from the iPhone are no longer forthcoming.
Technology licencing revenues (QTL) fell by 42% YoY and 48% QoQ while QTL EBIT fell by 51% YoY and 56% QoQ highlighting just how significant the revenue generated by the iOS ecosystem is to Qualcomm.
Guidance for fiscal FQ4 2017 will be similarly impacted with revenues / Adj-EPS of $5.4bn – $6.2bn / $0.75 – $0.85 compared to consensus $5.6bn / $0.95.
While, Qualcomm has been transparent for many years about how QTL generates a disproportionately high share of profits, the market appears to have got its spreadsheets in a muddle and misread the impact of the lower revenues on QTL EBT margins.
These are expected to be around 66% which is the main reason why the EPS guidance is below consensus.
Included in this are the legal expenses that are being incurred to defend its business model, which I think in the long-run will be money well spent.
Most of the arguments that Apple is making to explain why it has an issue with Qualcomm's business model have been made off and on for the last 15 years so the case it is bringing is nothing new.
These arguments were made most vocally by Nokia in 2006 and while the companies did come an eventual settlement, this time around the situation is quite different.
I think that these differences strengthen Qualcomm's hand as:

First Contract validity: The dispute that arose between Nokia and Qualcomm in 2006 occurred because Nokia's contract had come to an end and the companies were unable to reach agreement on terms for the renewal.
Nokia stopped paying Qualcomm as it had no idea how much to pay and instead accrued an estimate of the cost in its balance sheet.
The contracts upon which Apple has ceased payment have not expired and I can't see any contractual grounds upon which to cease making payments.
As a result, I do not think that it will not be difficult to show to a court that Apple is acting in bad faith and to win an enforcement order.
Second: Third party suppliers. Apple does not pay Qualcomm directly as the payment is made by its manufacturing partners who make its products.
This means that Apple is getting involved in contracts that are in place between entities that have nothing to do with Apple other than it being the end buyer.
I do not think it will be difficult to argue that Apple has no real grounds to be involved in these contracts and is acting in bad faith.
Third: Non-standard essential patents. As Apple is no longer paying Qualcomm for its IP, it is not unreasonable for Qualcomm to sue Apple and its contract manufacturers for patent infringement.
Standard Essential Patents (SEPs) are those patents that have to be used to get a standard (like LTE) to work properly. One cannot design around them.
It is easy to prove infringement of a SEP (assuming that its valid) but patent holders are not allowed to be nasty when it comes to licensing terms.
When one contributes standard essential IPR, one agrees to license the technology to anyone who wants it.
This has to be done at a fair price and one agrees not to seek injunctions.
Historically, Qualcomm has tended to assert SEPs but this time it is asserting implementation patents against Apple and its manufacturers.
Implementation IPR is another kettle of fish entirely.
It is much more difficult to prove infringement as this IPR can be designed around, but when infringement is proved, the holder can pretty much do what it likes.
There is no limit to the royalties that can be charged, injunctions can be sought and the holder can force the infringer to redesign his product to get around the innovation.
If there is one thing that Qualcomm knows it is patents and I am certain that it has asserted implementation IPR that Apple is most likely to have infringed as well as patents that are fiendishly difficult to design around.
However, I am pretty sure that the engineers at Apple are now beavering away to work out how to do just that.

The net result is that I think of all the battles that Qualcomm has fought in the past (and there have been many), it has the best chance of winning this one.
However, to slug it out is going to take a long time it could easily be 2020 before this issue is fully resolved.
I think that this creates an excellent long-term investment opportunity in the stock but timing of entry is difficult to gauge and it is going to be a bumpy ride.