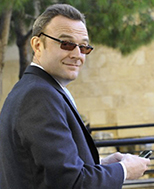 Apple on course for a superb quarter to the detriment of Samsung.
Apple reported Q4 14A results that comfortably beat estimates and guided above consensus as demand for the iPhone 6 continues to outstrip even the most bullish forecasts.
Q4 14A revenues and EPS were $42.1bn / $1.42 compared to consensus at $39.8bn / $1.29.
39.3m iPhones shipped during the quarter compared to forecasts of 38m and I suspect that there is another positive surprise to come in January.
12.3m iPads were shipped compared to consensus at 13m which is a little disappointing but not a huge surprise given:

Most users knew there was a new iPad coming and probably held off purchases.
The tablet market is slowing to almost no growth at all this year compared to 44% in 2014.
I suspect that the iPhone 6+ is likely to cannibalise shipments of the iPad Mini.

For the next quarter, weakness in iPad is not an enormous concern as all the attention is being focused on the surging demand for the iPhone 6.
Apple sold 5.5m Macs taking its market share to its highest level in almost 20 years as back to school demand had a significant effect this year.
Market share is still less than 10% globally but it is inching inexorably up with time.
Guidance for the coming quarter (fiscal Q1 15E) was positive with revenues of $63.5bn – $66.5bn expected which compares favourably to consensus at $63.4bn.
Q1 15E EBIT is implied to be $19.3bn in line with consensus at $19.4bn.
However, I suspect that Apple is continuing to be pretty conservative and consequently, I think that number should be comfortably beaten come January.
The popularity of the iPhone 6 is likely to mean market share gains both in unit terms and for the iOS ecosystem overall.
The main loser here is Samsung which has owned the large screen phone market for the last 3 years and is now showing every sign of rapid decline.
Google is likely to be unaffected in the short term as RFM estimates that 50% of its mobile advertising revenues are generated on iOS devices.
Hence a shift in ecosystem share to iOS away from Google's Android is unlikely to affect revenues in the short-term.
However, this is not a great state of affairs for the long run as I am pretty sure that Apple would dearly love to remove Google from its devices and its App Store if it could afford to do so.
Reliance on its biggest competitor for its revenue growth is a state of affairs that Google will be very keen to avoid.
Google, Microsoft and Apple (for the next quarter) remain the top companies to look at for investing in the mobile ecosystem.