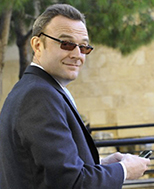 Sina Weibo is heading for an IPO at a fair price.
Sina Weibo, the Chinese Twitter look alike, has broken even just in time for it to IPO.

Weibo saw 61.4 active users in Q4 2013 up from 58.9m in Q3 2013 upon which it was able to earn $197m in Q4 13 revenues.

The company posted net income of $44.5m which was very comfortably ahead of market expectations of $28.1m.

While monetisation has been excellent, the concern remains user growth.

China is a gigantic market, selling hundreds of millions of digital devices per year and with only 61.4m active users the penetration of Weibo remains relatively low.

By contrast, Twitter will have over 250m active users this year in a comparatively smaller market.

Hence, when it comes to investor education and the IPO roadshow, I suspect that user growth will be the number one issue on investors' minds.

This will be particularly the case as user growth was the number one issue when Twitter reported its maiden results a few weeks ago.

Despite the wobble, Twitter's valuation remains far above fair value (30x 2014 EV/sales) which is something that Weibo will be able to capitalise on.

The current run rate of revenues is $800m per year making 10x EV/sales comfortably achievable when compared to Twitter even taking into account an emerging market discount.

Even if Twitter were to fall to my fair value for $32 per share from $54.8, it would still be on 16.7x 2014E sales which is meaningfully above the top of the range for Weibo.

Hence, I suspect that this will prove to be a popular IPO as Weibo is in the sweet spot of the most exciting area of the technology sector at the moment.

And for once, the valuation does not look outrageous.