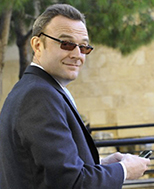 Huawei offers very little threat to Xiaomi.
Despite slipping to number 5 in the Chinese smartphone market, Huawei has ambitions to return to its former glory.
It aims to accomplish this pushing launching its new Honor brand and emulating Xiaomi in every respect except the most important.
The Honor brand is aimed at younger Chinese users and will compete directly with the Xiaomi proposition.
The idea is to offer high-end performance at mid-tier pricing and to use online marketing, sales and after sales and service to reduce costs.
While this might make Huawei competitive when it comes to specification relative to price, Huawei is completely missing why Xiaomi has become successful in the first place.
Xiaomi is popular partly because it offers plenty of hardware bang for the buck but mostly for its Digital Life services that offer content consumption and instant messaging for Chinese users.
This is a large part of what makes Xiaomi desirable and underpins its ability to sell vast numbers of devices online with next to no marketing.
Monday's analysis of Xiaomi (see here) strongly indicated that this does not come cheap and that Xiaomi is actually spending a lot of money on developing its ecosystem.
By contrast, Huawei is spending almost nothing and according to RFM's research does not have any intention of developing an ecosystem of its own.
Consequently, it will continue to be seen by handset users as a commoditised Android maker, leaving with nothing to compete on other than price.
Even here it is struggling as its latest product the Honor 6 Plus sells for $404 compared to Xiaomi's flagship Mi4 at $323.
Consequently, Huawei's new ambitions to become No 1 in China and No. 2 globally within three years look like pipe dreams.
Until Huawei really understands what it is that makes Xiaomi so popular, it has very little chance of coming up with a winning strategy.
Xiaomi will not be losing any sleep over Huawei.