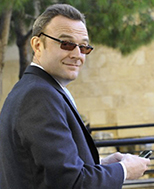 Hardware alone cannot restore lost margins.
Samsung's launch of the Galaxy s6 and s6 Edge clearly demonstrated how little is left for Samsung to play with now that Google has taken the whole ecosystem.
Samsung launched the Galaxy s6 and a double edged variant at a large but somewhat subdued event in Barcelona.
Samsung has really pulled out all the stops when it comes to innovating in hardware and in that regard, the Galaxy s6 is different.
The new processor is a 14nm FinFET processor which offers more performance in a smaller footprint with less power consumption.
The user replaceable battery is gone but in return Samsung has integrated wireless charging and LoopPay into a device that is only 6.8mm thick.
LoopPay (see here) is the wireless payment company that Samsung has just acquired that transmits payment data to the magstripe sensor in any payment device.
Both front and rear cameras have been improved with the real emphasis being placed on low light performance.
The combination of a wider aperture of f1.9 and software interpolation gives impressive results in low light even compared to the mighty iPhone 6.
Samsung also announced improvements in the screen but adding 77% more pixels to the already impressive s5 is unlikely to make users notice.
Furthermore, the screen curving around both edges of the device is little more than a pointless gimmick as even Samsung could not come up with a good use for it.
However, in high end devices if a pointless gimmick is perceived to be cool it can trigger very high volumes at good prices.
Pointless gimmicks can sell phones but the lack of excitement that was generated around the first Galaxy Edge does not fill me with hope.
It did not surprise me that Hyun Lee from the Samsung user experience innovation did not have much to say.
This is because since January 2014, Samsung's hands have been tied with regards to the changes that it can make to the overall user experience.
Samsung has made a few cosmetic changes here and there but this remains first and foremost, a Google device.
Users will make their primary ecosystem choice and then choose which device manufacturer to use to run it.
This means that whatever kudos Samsung can win with its hardware innovation will be secondary to what is in the user's mind at the point of purchase.
This means that there is no real scope for these innovations to give Samsung's back its ability to price its products at a premium, leaving it as a commodity just like everyone else.
However, if Samsung can hang onto its current market share it may be able to get its margins back to 10-11% through scale but no further.
With a plethora of new devices hitting the market driving more and more capable devices further down to the mass market, usage of smartphones is likely to continue growing.
In the Google ecosystem, the only beneficiary is Google, as its handset partners continue to cut each other's throats to drive more traffic to Google servers.
Consequently, Google is the only stock I would consider within the Android camp but I would still prefer Microsoft over all.