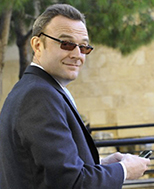 Yahoo! had little choice but to stay with Microsoft.
The changes that have been made to the search contract between Microsoft and Yahoo! are cosmetic and reveal how Marissa Mayer is still failing to breathe any real life into Yahoo!.
Microsoft and Yahoo! have extended their search agreement made in 2009 where Microsoft will power Yahoo!'s desktop search and pay Yahoo! a percentage of the advertising revenue as TAC (Traffic Acquisition Cost).
There are two changes:

First. The relationship is no longer exclusive meaning that Yahoo! can use other search providers (including its own).
Second. Sales teams have split responsibility along the fault lines with Microsoft dealing with all ads delivered by Bing and Yahoo! for its own Gemini advertising platform.

While this reads like an improvement in the terms for Yahoo!, in practice very little is likely to change.
Search is now effectively a one horse race with one challenger struggling along in distant second place.
Yahoo! effectively has nowhere else to go and whatever in house development it has attempted is clearly not good enough to replace Bing.
It was only a few quarters ago when it was widely thought that Marissa wanted to exit entirely from the deal with Microsoft and go it alone.
Clearly at the time she felt strong enough to do that but much has changed in the last 18 months.
Yahoo!'s revenues have continued to flounder despite $1.2bn of revenues in 2014A coming from mobile.
Furthermore, analysis of these figures in combination with Yahoo!'s assets shows that it underperformed its revenue potential in mobile by $4.4bn in 2014A (see here).
This combined with a lack of execution on integrating and improving its ecosystem and moving it into mobile, leaves Yahoo! in a weak position when it comes to negotiation.
This is why I suspect Yahoo! has agreed to renew this contract despite a clear desire to go it alone and it does not bode well for the future.
Yahoo! will report Q1 15E earnings on 21st April 2015 and I do not expect it to be a happy event.
I think that revenues have continued to drift sideways highlighting the underperformance of Yahoo! against its peers like Google, Facebook, and Twitter among others.
Yahoo!'s problems can be summed up in one word: execution.
The acquisition strategy has been excellent as Yahoo! has gathered a good offering of Digital Life services from which it can build a thriving ecosystem.
Furthermore it has a strong user base and high usage in the fixed internet upon which to build.
Unfortunately, acquisition is where the story has stopped as nothing seems to have been done with regard to putting them all together into a coherent, easy to use and fun way on mobile.
This is the single biggest challenge facing Yahoo! and until it begins to execute on this, its numbers will continue to drift sideways or downwards.
Yahoo! will dress up the story in many ways but the numbers speak for themselves.
Microsoft is a challenger that is far more likely to succeed and Google is the only way to be exposed to the Android ecosystem.