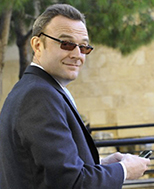 Both Apple and Microsoft reported humdrum results ahead of big events.
Apple
Apple reported Q314A results that were broadly in line with expectations but guided weakly as the lag effect in front of such a major hardware upgrade is going to be greater than expected.
Revenues / EPS were $37.4bn / $1.28 compared to consensus at $36.9bn / $1.23.
35.2m iPhones shipped vs. consensus at 35.5m.
13.3m iPads shipped vs. consensus at 14.3m.
4.4m Macs shipped vs. consensus at 3.9m.
Guidance was weak with revenues of $37bn-$40bn expected compared to consensus at $40.8bn.
The soft guidance is pointing to a later than expected launch of the iPhone 6 and a greater period in fiscal Q4 when users are holding off from upgrading their devices.
All eyes are now fixed on the product launched that are expected in the September / October time frame and very little else is likely to happen before that is out of the way.
So much has been built into the launch of the next generation iPhone that there appears to be very little left on the table for investors in the short-term.
This combined with my longer term concerns around its lack of Digital Life services (see here) keeps me indifferent to the shares.
Microsoft
Microsoft reported Q414A and FY14A in line results that come right before one the most important events in the coming year: MGX FY15.
MGX FY15 is a big internal conference and one of the best chances for Nadella to push his vision deeper into the ranks of the company.
Revenues / EPS were $23.4bn / $0.66 compared to consensus at $23.2bn / $1.23.
Guidance was conservative with Q1FY15E revenues of $21.2bn-$22.3bn expected compared to consensus at $23.1bn.
This did not concern the market too much as Microsoft has taken on a habit of guiding conservatively on a quarterly basis.
The end-of-life of XP was a driver during the quarter, as Intel results predicted, but the trend started to taper off towards the end leaving tablet PCs with the job of keeping growth going during the first half of FY15E.
The strategic vision of becoming a full blown ecosystem was again discussed but with a bit more flesh on the bones.
Leaving aside the ongoing difficulties at the Nokia devices and services business, Microsoft saw great progress in the cloud and was even brave to enough to forecast that Bing will break even in FY16E.
Microsoft is taking the right path when it comes to differentiating itself by offering both Digital Work and Digital Life in a single device experience but there remains a very long way to go.
Services like Lync and Skype or OneDrive and OneDrive for Business may now be in the same teams but the applications remain blissfully ignorant of each other.
These and many there services have to be integrated such that they are fully aware of each other if this strategy is to work.
This is a herculean task and Nadella needs to really rouse his troops to get them to understand how important it is in order to get it done.
This week sees the first step of many Nadella will need to take to lead his company home.