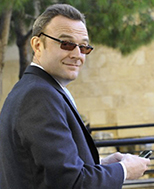 Facebook keeps Snap Inc. in its box.
Despite launching in August 2016, Instagram Stories has been extremely successful in mitigating the threat from Snap Inc. as it already has 50% more users than Snapchat.
In a blog detailing some feature updates, Facebook has disclosed that Instagram Stories now has over 250m daily active users (DaU) all of whom have been added in the last 10 months.
By comparison Snap Inc reported 166m DaU at its Q1 results in May and a far more pedestrian level of user growth.
This is a strong indication that Facebook has been very successful in preventing its users from going outside its fledgling ecosystem of apps by replicating new services in house.
It is also a sign of how critical the network effect is as Facebook's 2bn users can all be directed to the Instagram app, use the same credentials and get going with a minimum amount of fuss.
By contrast, Snapchat is a completely different system to which users have to be separately recruited.
It is this ease of transition and the fact that it is quite simple to cross promote Instagram Stories that has allowed Facebook to imitate an innovation and quickly dwarf the original creator.
This is extremely concerning because I suspect that Facebook has more than 90% penetration of the smartphone users that matter from a marketing perspective.
If this avenue in increasingly closed off to Snap Inc., then very real questions need to be asked about its medium-term growth prospects.
Snap's narrow focus on Instant Messaging begs the comparison to Twitter, but I do not think that this comparison goes far enough.
Twitter is stuck in a niche that it has fully monetised and its attempts to branch out into video are faltering (see here).
This means that its outlook for growth remains very bleak.
However, in the Digital Life Pie segment of microblogging and related messaging, where Twitter is present it is dominant with no opposition.
This means that once it stops spending money in trying to grow, it should make good, but static returns from monetising that niche.
Snap Inc on the other hand still has some growth ahead of it but Facebook is doing a very good job of keeping it out of its core user base.
I still think that the company could conceivably generate revenues of $800m in 2017E and $1.2bn in 2018E as it is quite far from fully monetising the users and traffic that it already has.
However, this is not enough to justify the current valuation.
Assuming that all goes well for the next 18 months, I can still be comfortable with a valuation of $14.4bn (see here).
While the current valuation is now closer to this figure than it was a few months ago, at $17 a share Snap Inc is still 13% above what I would consider to be fair value.
Consequently, I still see no reason to get involved especially as Facebook is showing every sign of very successfully keeping Snap in its box.
Twitter, for all of its faults, still has better prospects.