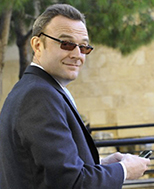 Deal with First Data changes the US game.
Alipay has struck a deal with First Data Corp. that I think prepares the ground for Alibaba to re-enter Amazon's home market, the US.
Alibaba has already made an attempt to enter the US with 11 Main which was sold less than a year after it launched to OpenSky in what can only be seen to have been an embarrassing early exit.
Since that sale, Alibaba has been licking its wounds and as a result has come up with what I think is a far more effective strategy to take on Amazon in its home market.
The Trojan horse is Alipay which is actively used by 450m Chinese users whose business, US retailers are keen to attract.
Alibaba began by negotiating with each of the retailers individually offering the possibility to sell their products into China as well as attract Chinese tourists to shop.
However, this deal moves this strategy into a whole other dimension as once Alipay is fully implemented, it will be accepted by 4m retail outlets across the US.
This puts Alipay on par with Apple Pay in terms of outlets covered making it much easier for the 4m Chinese who visit the USA every year to pay for goods and services.
Now that Alipay will have very good coverage of US retail, it will then be in a position to encourage US users to use Alipay for their shopping.
However, I think that this will be easier said than done as Alipay's QR code system of payment leaves a lot to be desired when it comes to an easy and fun user experience compared to other offerings in US.
I have long believed that this experience is acceptable in China because the alternative, offline experience that it replaces is woefully bad.
Therefore, an experience that is mediocre by developed market standards is a huge improvement on the offline experience in China which is why I think QR codes have worked in China but failed in developed markets.
However, assuming that Alipay can convince US users to use it, then this would open the path for Alibaba's e-commerce to return to the US with a much greater chance of success.
I think that this is the long-term strategy for Alibaba to expand into overseas markets but in the meantime making it easy for Chinese tourists to spend money abroad is going to do no damage to improving their loyalty when they are at home.
While Alipay dominates payments for ecommerce in China, elsewhere it is not so strong and it is WeChat Pay that does very well in that space.
Hence, Alipay has a fight on its hands to expand outside of e-commerce and generating loyalty with 4m of its highest spending users will do it no harm.
I do not see this as a threat to Apple Pay, due to the ease of use issue, but then I think Apple Pay has usage problems of its own (see here).
I continue to struggle with the valuation of Alibaba as I think e-commerce in China is likely to slow by more than many expect and Alibaba has a long way to go to start making real money from its other ecosystem assets.
I prefer Baidu or Tencent in China.