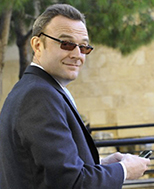 Microsoft has learned from the RT disaster.
The limitations of Windows on ARM are significant, but I suspect that for light usage and low-end prosumer purposes the devices will be good enough to occupy a niche in the market.
Microsoft accidently published a list of the shortcomings of the new Windows on ARM PCs that it quickly redacted but not quickly enough to prevent tech bloggers from picking it up.
The limitations are as follows:

First, x64. Only 32bit apps are supported.
This is because Microsoft has not put support into the OS yet.
Microsoft already has this on the roadmap making this a temporary limitation.
Second, drivers. Windows on ARM can't use x86 drivers meaning that many older peripheral devices will not work with these devices.
Third, games. Any game requiring a version of OpenGL later than 1.1 or one that required OpenGL hardware acceleration wont work.
Given that OpenGL is currently on version 4.6, this could be a lot of games.
However, it is worth noting that gaming is unlikely to be a priority for those that buy these devices and hence this is not a big limitation in my opinion.
Fourth, shell extensions. Anything that uses a shell extension may not work.
There many apps that use these that often include their functionality in the menu that pops up on a right-click.
These types of applications need to be recompiled to run on natively on ARM.
This includes apps like Dropbox which could be an issue for prosumer usage.

The most critical of these limitations is the inability to support x64, but this is likely to be fixed in a future release.
Consequently, for light weight users doing pretty basic stuff with Office as well as browsing and watching video, this version of Windows on ARM could be good enough.
Consequently, the advantages of the long battery life and always on connectivity enabled by using a Snapdragon processor should shine through and outweigh the limitations.
I suspect that there is a niche for this category but one that has been made much smaller due to the vast majority of the "light" PC users having already deserted PCs for smartphones and tablets.
Hence, this does not represent a massive threat to Intel and where there is erosion it will be in the lower end, lower margin processors where Intel will feel it least.
Hence, I see no meaningful impact on Intel from this category yet.