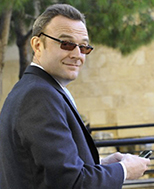 Data will be the key to differentiation.
If Didi does to automobiles what it has done to bikes, then the outlook for the car makers in their new alliance with Didi is grim indeed.
Didi, the dominant Chinese ride-hailing company has announced a broad alliance with 12 car makers to create a China-wide electric car sharing network.
The main partners are the Renault-Nissan-Mitsubishi alliance, Geely Auto and BAIC.
The initial plan is to create a car rental network where drivers can rent an EV for any amount of time directly through the Didi app.
I presume that as autonomy becomes a reality, that this will end up merging with Didi's core business of ride-hailing as the two services will become indistinguishable from one another.
The alliance would be a combination of Didi buying a number of vehicles from the 12 car makers as well as allowing the car makers themselves to make their own rental schemes available through the Didi app.
This is where it gets very murky, as the details of how this service will work is likely to determine whether the vehicle makers retain some brand or are commoditised into metal-box-on-wheels-manufacturers.
Car makers today have 4 points of differentiation which are:

First: Performance which relates to the power and quality of the engine and drivetrain.
In an electric vehicle, all the IP and differentiation the vehicle makers has in this area becomes virtually irrelevant.
Second: Form factor which is the look at feel of the vehicle as well as the design and luxury of the interior.
When it comes to renting vehicles, this is also unimportant as vehicles are rented in categories where form factor differences within a category are not very relevant.
Third: Brand which is almost always about ownership of a vehicle and is therefore much less relevant in rental.
Fourth: the Digital Sensor Pie which refers to the data that the car generates.
RFM research has found this data offers a substantial potential revenue opportunity (see here).
This will require the car maker to maintain complete control over the data that their vehicles generate as well as have a direct relationship with the driver of that vehicle.

In an electric vehicle rental system managed by Didi, it is quite possible that each one of these four points of differentiation will no longer apply, leaving the car makers as pure commodities.
This is exactly what Didi has done to the bike sharing start-ups Ofo and Bluegogo (see here) and should Didi manage the service entirely under its own brand (as it does with bikes), then there will be nothing to distinguish one vehicle from another.
Didi already has a very strong grasp of the value of data and so I suspect that it will be pushing to retain the data generated by the driver and vehicle.
Hence it will be Didi that sells any subsequent services or follow-on products to its users renting vehicles from its app rather than the car makers.
I continue to think that the future looks pretty bleak for the car makers unless they can figure out how to entice users of their vehicles to engage with their digital services.
Time is fast running out as the digital ecosystems are also keen to engage car users and so far, have a far better idea of how to achieve that despite still being completely locked out of the data the vehicles generate.
This is the one ace that the car makers have, and it needs to be aggressively played if they wish to retain a seat at the table in their industry as it rapidly digitises.