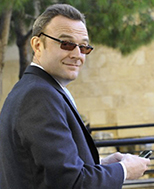 An unaffordable outage.
Snap Inc's Snapchat service suffered a 4 hour worldwide outage that enraged its users, greatly increasing the risk of defection to Facebook's more reliable and much larger stories service.
Snap Inc. is already having a tough time competing against Instagram Stories and these sorts of events are simply unaffordable if Snap Inc. is to have a chance of succeeding and remaining independent.
Snapchat currently has around 173m DaU but despite launching just 14 months ago, Instagram Stories now has over 300m.
This is doubly troubling as not only is Stories now twice the size of Snapchat, it is growing much more quickly.
This strongly implies that users who like the type of service pioneered by Snapchat can now access a much bigger network without having to leave Facebook's environment.
I think that this has proved to be very successful as evidenced by the fact that Instagram Stories is growing very quickly while Snapchat has stagnated from the day it went public.
I suspect that many users, who might have otherwise signed up with Snapchat, have opted to stay with Instagram thereby depriving Snap Inc. of its badly needed growth.
This is why an outage is something that Snap Inc can not afford as it meaningfully increases the risk that, on top of not gaining new users, it may begin to lose its those that it already has.
Furthermore, Data from Captiv8, the audience tracking service, indicates that influencers are leaving Snap and are finding their way to Instagram.
During Q2 17, Snap saw a 20% decline in influencers while Instagram saw an 11% jump.
Snap Inc. is already struggling with the loss of key influencers who are defecting to Instagram as Instagram is making it very easy for them to get set up and critically, make money.
In many ways influencers are a bit like developers which in order to get going, need lots of love and support.
Facebook and Instagram have understood this and acted upon it while Snap's management does not seem to care that much.
Snap badly needs to address this situation as influencers are key for marketing to its key user base.
Take this in the context of enraging users with a service outage and the stage is set for very little progress to be made in terms of getting the user base growing again.
Consequently, I think that Q3 17 and Q4 17 will continue to see the user numbers and the engagement disappoint leading to more pressure on the share price.
I continue to think that while Twitter is also stagnating, it is in a much better strategic position as it remains unopposed in its space.
Snap by contrast is under colossal pressure from Facebook which I think could lead to the shares dipping well below my fair value of $12.40 a share.
If they were to hit $10 or below, I could see acquirors coming out of the woodwork.
Until then, I still see no reason whatsoever to get involved.