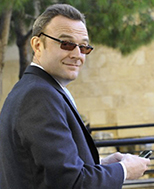 Some of Snap's woes look self-inflicted.
Snap appears to be losing key influencers to Facebook not because of a copied service from Facebook, but because Snap is not making it very easy for them to make money.
Influencers are social media personalities with large numbers of followers that are paid by companies to feature their products in their videos.
Influencers are incredibly important for marketing to millennials and generation Z meaning that this is something that Snap needs to be all over in order to keep advertisers using its platform.
Unfortunately, data from Captiv8, the audience tracking service, indicates that influencers are leaving Snap and are finding their way to Instagram.
During Q2 17, Snap saw a 20% decline in influencers while Instagram saw an 11% jump.
Influencers are not leaving Snap because there is something better on Instagram but because Facebook and Instagram make it much easier for them to make money.
Being an influencer is surprisingly hard work and many influencers are struggling to make a good return on their time and investment on Snapchat because Snap does not provide any real support for influencers.
In many ways influencers are a bit like developers which in order to get going need lots of love and support.
Facebook and Instagram have understood this and acted upon it while Snap's management does not seem to care that much.
Snap seems to be more focused on user to user engagement but this is much harder to monetise.
The financial results of this stance are clear with the first two sets of results from Snap being a huge disappointment while Facebook is having one of its best years ever.
Snap badly needs to address this situation as influencers are key for marketing to its key user base but while management favours funky animations and camera-enabled spectacles, I can't see the financials improving.
Consequently, I think that Q3 17 and Q4 17 will continue to see the user numbers and the engagement disappoint leading to more pressure on the share price.
I continue to think that while Twitter is also stagnating, it is in a much better strategic position as it remains unopposed in its space.
Snap by contrast is under colossal pressure from Facebook which I think could lead to the shares dipping well below my fair value of $12.40 a share.
If they were to hit $10 or below, I could see acquirors coming out of the woodwork.
until then there is only pain to had with Snap.