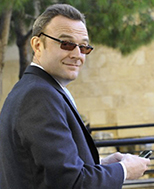 FF looks certain to fail. It won't be the last.
The saga of Faraday Future may soon draw to a close, which combined with the blacklisting of its biggest investor (Jia Yueting) on China's national debtors' database, is a strong indication that this group will never produce a vehicle.
Faraday Future was one of the first Chinese companies to follow Tesla's lead into electric cars but it has been quickly followed by others such as Nio and Byton, all of whom have big ambitions to benefit from the shift from petrol to electric vehicles.
However, the last two years for Faraday Future has been a litany of woe which I continue to think will result in the complete collapse of the venture.
It turns out that building vehicles (even electric ones) is quite difficult and when one is beset on all sides with law suits and angry creditors (see here), one ends up with huge turnover of management.
This means that virtually no attention is being paid to the development of a vehicle and certainly no production.
Furthermore, I think Faraday Future has very little chance of raising any more money as no investor in his right mind would back a company with the following characteristics:

First: Its main backer has been put on a credit blacklist for failing to pay RMB462.1m that he owes to Ping An Securities.
Jia Yueting is currently residing in the US and appears unwilling to return to China.
Second: Faraday Future's sister company LeEco is stranded in limbo after having to abandon all of its international ambitions due to over extending itself and getting into financial difficulty.
The shares of the parent company Leshi Internet and Information Technology have been suspended in Shenzhen since May 2017.
Third: Previous employees report that the company barely has enough money to pay its staff and that financial controls and systems are inadequate for a company of this size.
Fourth: Faraday Future's recent hire Stefan Krause who was brought in to sort the financial situation out left the company after just 6 months having demanded changes that were not to the liking of Jia Yueting.

Furthermore, there are now serious doubts as to whether Faraday Future will ever make it to the new and smaller manufacturing facility in Hanford, California.
This was the new and smaller location after the much bigger site in Nevada never broke ground as the contractor was not paid.
All of these problems come before the difficulty of designing and producing a vehicle which is something even Tesla has difficulty with.
Tesla is a global brand and is very well known but even this company has great difficulty in reaching scale and is still burning billions of dollars in cash.
Consequently, Faraday Future should serve as a cautionary tale for electric vehicle start-ups who have got in on the electric and autonomous vehicle hype and now have to live up to reality.
I even remain cautious about Tesla because its lack of scale and cash flow could mean that it gets crushed when the big OEMs start producing electric vehicles in big numbers.
I remain exceptionally cautious on the Chinese electric vehicle start-ups who have done very little so far and have everything to prove.