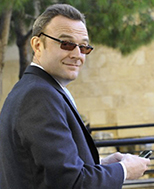 Google has a chance to displace Amazon.
I don't think Google will go out of its way to patch things up with Amazon as having YouTube absent from Amazon devices could disincentivise users from going with Echo products giving Google Home a badly needed boost.
Google and Amazon have been sparring for several months but I think that the move by Google to pull YouTube off Amazon ecosystem devices may bring this issue to a head.
It is also a demonstration that content is king and as of today, YouTube is amore important platform than Amazon Prime Video.
Consequently, I think that Amazon needs YouTube on its devices more than Google does as users will simply go elsewhere to get it.
This sparring began three months ago when YouTube pulled its native support from the Amazon Echo Show.
This was followed by the removal of Nest products from the Amazon website and the implementation of a clumsy and far from ideal workaround to get YouTube content back on the Echo Show.
Google has closed this loophole as of today and will also pull support from Fire TV from Jan 1st
This battle between Amazon and Google is peripheral to their core businesses as even in video, they do not really compete directly.
YouTube is an encyclopaedia of user generated content while Amazon Prime Video is just like Netflix.
Google does have YouTube Red but this is a tiny part of YouTube overall.
Consequently, I think this fight is all about the home and here Google is way behind Amazon despite having the better product (see here).
This is because Amazon has been much better showing developers love and as a result they have preferred to develop their smart home products for Amazon Alexa.
The result has been that almost every device sold will work with Alexa with only a few working with Google.
This has changed over the last 6 months but Amazon's ability to advertise its products on its website as well as giving its cheapest product away for free has allowed it to maintain its lead.
With the critical holiday selling season upon us, this is a great time to throw a spanner into Amazon's works as not working with Google services is going to be a problem for the vast majority of users and may push them to consider Google Home.
I still see Google as being on the backfoot when it comes to the smart home but it has closed some of the gap to Amazon in terms of third parties and it remains a superior product.
This will be a key battle that is played out in 2018 and the level of support offered by device and service developers when they show their wares at CES in January will be a key indicator.
The market remains very lowly penetrated and so there is everything to play for but I still think that in the long-run Google should win as it has the better product.
I will revisit this position again once it becomes clear which way smart home developers are inclining for their 2018 product launches.