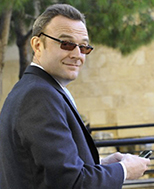 G Suite and Chromebook upgrades are too little too late.
Functionality upgrades to the mobile version of G Suite (Office-like apps) and enhancements the Chromebook proposition are not likely to alter the downward trajectory that I see for Google in the enterprise.
Google has announced upgrades to the iOS and Android versions of Docs and Sheets that include more advanced editing and formatting.
It has also moved forward with its intention to enable Android apps on Chromebooks by stating that all Chromebooks launched in 2017 will be able to run Android apps (although not all of them will be able to do so right away).
In theory both of these moves could help to enhance the appeal of using Google for Digital Work as well as Digital Life but I see a number of problems.

First: Ever since Microsoft released free Office 365 apps for iOS and Android, I feel that Google has been losing the Digital Work game.
I think that this is because Office 365 with basic editing being free on iOS and Android obviates the reason to use G Suite at all.
I think that the same goes for the other Office alternatives such as Libra Office and so on.
Office is by far the leader when it comes to functionality and compatibility and now that it is free in simple user cases, it makes very little sense to use anything else.
Second: I do not think that adding Android apps to Chromebooks will do very much to enhance their appeal.
This is because the vast majority of Android apps are designed to be used with a device that uses touch as its input mechanism rather than a keyboard and mouse.
It is also worth noting that enabling Android apps on Chromebooks will have the side effect of bringing Office 365 onto the platform.
Consequently, I think that the user experience of Android apps on Chromebooks will be substandard, pushing users back to their smartphones and tablets to use them.
Furthermore, I think that the keyboard and mouse input system is increasingly the domain of the content creator with content consumers overwhelmingly finding touch based devices cheaper and easier to fulfil their requirements.

Consequently, I do not see either of these actions improving the appeal of Chromebooks nor increasing the use of Google Docs by content creator users.
I see content creators preferring Windows or Mac OSX with a keyboard and mouse and content consumers sticking to iOS and Android on a touch based device.
I think that the combination of Office 365's superior functionality and the free basic functions have obviated the reason to use anything else which will lead to a long-term decline in G Suite.
One area where Google has a chance with the enterprise is in the cloud, but there it is already very far behind both Amazon and Microsoft and will also have to contend with Alibaba's clear intention to take AliCloud international.
The net result is that I continue to see almost all of Google's growth remaining in consumer where mobile and YouTube are still growing very nicely.
Finally, I think that this growth is already fully priced into the shares leaving me still preferring Microsoft, Baidu or Tencent over Alphabet.