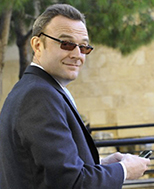 Google escapes to fight another day.
Google has settled its dispute with the Russian regulator but I suspect that Google has managed to avoid having to give away its crown jewel: Google Play.
According to the FAS Russia (see here), Google has agreed to:

First: Google will no longer prevent the pre-installation of competing search engines or apps on Russian GMS-compliant Android devices or their presence on the home screen.
There is no mention of which services will be set as default when the user turns on the phone for the first time.
Second: Google will no longer enforce the parts of the previously signed agreements that contradict the terms of the settlement.
As the terms of the settlement have not been made public, it is not clear exactly what this entails but I suspect that it refers primarily to point 1 above.
Third: Google will ensure that users of Android devices already present in the market will be given the option to change their default search provider via a software update and pop up.
Fourth: Google will pay a fine of $7.8m which I calculate is equivalent to around 100 minutes of Alphabet's cash flow and consequently, is completely irrelevant.

This settlement ensures that competing apps can be on the home screen but it appears to do nothing about the requirement to bundle the Google Apps with Google Play nor the fact that they are set by default, albeit, now changeable.
The settlement was proposed by Google and accepted by the FAS which admitted that it was under some pressure to have this two-year dispute resolved.
This is why I believe that this crucial element was left out if the agreement as I think that it is the unbundling of Google Play from Google's Digital Life services that could do the real damage.
This is because it is widely accepted that in most markets outside of China, it is almost impossible to sell an Android Device that does not have Google Play installed because this is what users demand.
This gives Google the power to force handset makers and operators to install the services from which it makes almost all of its Android mobile revenues front and centre on the device and to set them as default.
Research has shown many times that installation at the factory and being set as default are big drivers of usage, even if the service in question is considered to be inferior (Apple Maps).
This is why I have long believed that Google Play is so important to Google's Android revenues and that unbundling Google Play could be highly detrimental to its long-term outlook.
The good news for Google is that it has now set a precedent with which it may be able to more easily settle its outstanding dispute with the EU.
The net result is that I think that while Google has given up a little ground, the fortress of Google Play remains intact and with it its ability to continue dominating the Android landscape.
However, this dominance is not enough to make me think that the shares are attractive and I continue to prefer the shares of Baidu, Tencent and Microsoft.