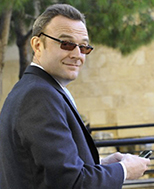 GoPro needs something special to fend off Shenzhen.
GoPro released another set of awful results highlighting how much damage its failure in execution and software has done to its long-term prospects.
The problem essentially is Shenzhen, which makes much cheaper cameras that are just as good and drones that are better.
Q4 16 revenues / Adj-EPS were $540m / $0.29 compared to consensus at $573m / $0.22 but guidance for Q1 17 was very disappointing.
Q1 17 revenues are expected to be in the range of $190m – $210m some 25% adrift of consensus at $268m.
The company tried to explain this away citing inventory overhangs and seasonality but I think underneath lies a weak market and vicious competition.
Competition is really hurting in two areas:

First: Cameras.
GoPro has by the strongest brand when it comes to small high quality cameras but competitors like Yi Technology make great, well rated products at half the price.
This is why it has been imperative for GoPro to develop software around its products that users love to prevent them moving away to cheaper, just as good alternatives.
It has made some progress here but user numbers of its Quik App and its Capture App are not nearly big enough to hit critical mass.
The fact that the numbers are growing very quickly but GoPro declined to the actual figures indicates that the numbers remain very small.
This means that the vast majority of GoPro owners are not really engaging with its software making them prime targets for cheaper alternatives.
This has to be GoPro's number one priority this year as failure will leave it commoditised and fighting a losing battle with companies with a much lower cost base.
Second: Drones.
Here GoPro is already on the back foot and there is only one way that I can see it making an impact.
Its competitor DJI is based in Shenzhen, giving it a lower cost base for manufacturing and it is also making the best product.
The holy grail of drones is autonomy necessitating good software, something with which almost all Chinese companies have struggled with.
DJI is unique in that is a Chinese company that produces drones that have the best operating software available.
Consequently, in a head to head comparison of the Karma drone against the DJI Mavic Pro, I think there is no contest.
The Mavic Pro has some simple, fun and useful autonomous features that the Karma lacks, making it a better overall product although it is a little more expensive.
Combine this with the embarrassing recall due to a faulty battery compartment, leaves GoPro fighting for relevance in this space.
Its' one hope is its modularity where the Karma Grip and the Hero 5 work together with the drone to produce a compete video capture package.
Consequently, anyone who already owns the Hero 5, has a strong incentive to purchase the Karma as opposed to anything else.

The net result is that GoPro really has its work cut out for it and I remain unconvinced that it is going to survive on its own.
I still think that both GoPro and Fitbit (see here) will make reasonable tuck in acquisitions (see here) for the larger ecosystems looking to extend their services or market position into new digital devices.
Hence, I think that there is further to fall before acquirers are flushed out into the open and I am not tempted to go bargain hunting.