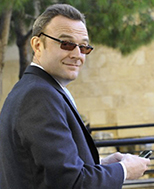 LeEco could be acquired by one of the BATmen.
Despite closing the vast majority of its US operations, LeEco's troubles are far from over as its cash problems have intensified which I think could lead to its eventual acquisition.
Leishi Internet Information & Technology (listed parent of LeEco) held its AGM last week and admitted that the cash crunch that first appeared towards the end of 2016, is now far worse than expected.
LeEco raised $2.2bn in January from Sunac (see here) but instead of using the money to fix its financial problems and invest in its fledgling businesses, Leishi used it to pay down debt.
Some of the debt was in the founder's (Yueting Jia) name which may explain why debt was paid down rather than being used to keep its subsidiaries going.
The result was that all of the operations (especially USA and Faraday Future (see here)) appear to have received no cash injections at all, leaving them in dire straits.
This is why the company has had to exit its acquisition of Vizio, sell the land in Silicon Valley it bought from Yahoo, close most of the US business and the founder has also been forced to sell his stake in electric car company Lucid Motors.
Yueting Jia also admitted at the AGM what I have long suspected which is that the real problems have been caused by LeEco's automotive ambitions, Faraday Future (see here).
The company is now seeking funding for this venture but given that many participants in the automotive industry and the state of Nevada (where the factory is being built) have grave doubts with regard to its viability, raising money will be extremely difficult.
Consequently, I see two outcomes for LeEco.

First: It sells or closes all of its automotive operations and pours everything into its core business as a provider of Chinese media over the Internet.
This would mean a return to its more humble origins and not something that I think its founder has seriously considered.
Second: It continues trying to create an ecosystem around televisions, mobile phones and cars for which it is very unlikely to see any success.
I do not think that Leishi has the capital, management depth or credibility to bring this ambition to fruition meaning that I see an intensification of the cash crunch if this option is chosen.

Given management's commentary at its AGM, I suspect that it is going to go for option 2 which I believe will end in failure.
This is likely to cause the real value of the shares (currently suspended since April 2017) to continue their free fall.
This would make the Internet media asset a good tuck in acquisition for Baidu, Alibaba or Tencent (BATmen) all of whom are aggressively vying to become the leader in the Digital Life segment of Media Consumption in China.
In the absence of real fiscal discipline, I fear that this will be the ignominious fate of a once great ambition.