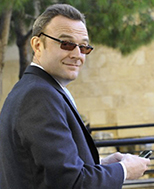 The single offerings for Digital Life are running out of steam.
Linked-In reported good Q1A results but guided weakly as growth is slowing more quickly than many were hoping.
Revenues / EPS were $473.2m / LOSS $0.11 compared to estimates of $467m / LOSS $0.08.
Historically Linked-In has established a habit of guiding nicely above the expected range but this did not happen last night.
Q2E Revenues / Adj-EBITDA are expected at $500m-$505m / $118m-$120m slightly adrift of forecasts at $506m / $121m.
Linked-In raised its full year 2014E revenue target to $2.06bn-$2.08bn from $2.03bn-$2.05bn but it is still 2% adrift of consensus of $2.11bn.
Linked-In has three fundamental problems.

First: It has a sky high valuation 95x 2014 PER and 7.3x 2014 EV/Sales which leaves no room whatsoever for slip-ups.
Second: The market now expects it to guide over the top of the range making blow-out earnings a requirement for the stock to stand still.
Third: Linked-In is a point solution and it is increasingly looking like one needs fingers in a many pies in order to be a giant in this space.

In the consumer world RFM has found that a complete offering of Digital Life services where the ecosystem provider has a complete picture of the user is where the real value lies. (see here)
This is because: 1) More data gives better advertising pricing due to greater relevance and 2) spending more time in one's ecosystem improves the opportunity to monetise that user.
This is why I suspect that a lot of the point solutions such as Twitter, Linked-In and so on are starting to slowdown while the outlook for Google remains pretty steady.

Linked-In is much more focused on the enterprise but very much like the consumer world, there is a Digital Life pie for the enterprise and Linked-In is only addressing a portion of it.
To start beating expectations again, I suspect that Linked-in will need to widen its offering.
SlideShare is a start but more will be needed if the shares are going to have a chance of holding their current valuation.
I suspect that Linked-In will struggle to perform this year as its valuation looks to be very much at risk.
I prefer Google, Yahoo! and Microsoft.