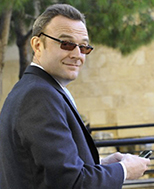 Office in education sets up the future.
While the education segment is still relatively small when it comes to computing, the opportunity to influence preferences of future content creators makes it a market worth putting considerable effort into.
Microsoft appears to be taking 2 more steps in that direction with the launch of Windows 10 Cloud expected on May 2 at an education related event and another try at Windows on ARM at the end of the year (see here).
I think that the May 2 event is likely to centre around a new SKU of Windows 10 called Windows 10 Cloud that is a stripped-down version of Windows not unlike Google's Chromebook OS.
This brings back the bad memory of Windows RT but I suspect that this time, Microsoft will be sticking with Intel.
By stripping the product down and only running software from the Windows Store, Microsoft can really bring the price of the devices down significantly but this will also ensure that appeal will be limited.
For example, Windows 10 Cloud will be useless for every corporation that has its own software as well as being underpowered and limited for many power users.
However, for education this could work well as cheap yet reliable devices are required to distribute to students.
Furthermore, this would work well with Microsoft's move to make full-fat Office free for education obviating the necessity to use the inferior Google Docs.
I suspect that this strategy is most likely to succeed outside the US where Microsoft already has a strong and growing position.
Windows 10 Cloud could do well in protecting and expanding that position keeping Chromebooks out.
Inside the US, Google with its Chromebooks has gone from 38% share in 2014 to 58% in 2016, mostly at the expense of Apple's Mac OSX and iOS (Futuresource Consulting).
Here, Microsoft's task will be much more difficult as many establishments have only recently moved to Chrome but critically, Office is available on Chrome giving it a fighting chance.
As far as Microsoft is concerned, I think that in the long-run the OS and chipset are almost irrelevant with Office being the only asset that really matters.
This is because I think that Office is the only reason why the majority of content creators and corporations choose use PCs and hence represents a large part of Microsoft's differentiation.
If it can increase its penetration in education through Windows 10 Cloud as well as through Chrome, then there should be a strong preference for Office as students enter the workforce.
This is why I think the focus of Microsoft is to bring down the cost and increase the options for hardware that can be used to access Office rather than at the high end where it is already strong.
If Microsoft can win in education then the legacy of Office should be far more secure going forward.
I think it has a very good chance as its product is far superior, and used by more people globally than anything else.
Microsoft continues to offer steady value and hence I still like it alongside Tencent and Baidu.