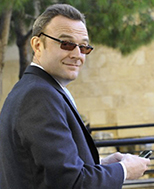 Look to the ecosystem to find growth.
Samsung has sold 10m Samsung Galaxy S5 in the first 25 days from launch (Korea Economic Daily) which is only slightly faster than it sold the first 10m of the Galaxy S4.
When one compares this to the Galaxy S3, 2 and 1 it is clear that growth has almost evaporated from the high end of the smartphone market.
The Galaxy S3 took 45 days to sell 10m while the S2 and S1 took 150 and 210 days respectively.
This is the clearest indication yet all of the growth in the smartphone market is going to be at the low-end this year.
RFM currently forecasts that smartphone volumes will increase by 19% YoY in 2014 but price erosion could be as much as 15%.
This leaves just a 4% revenue growth opportunity for those that are able to hold market share flat.
Unfortunately the market is also flooded with handset makers all trying to make a mark.
These include: Lenovo, Sony Mobile, Xiaomi, Yota Devices, ZTE, Huawei, LGE and HTC among many others.
I have long believed that to survive in this market with 5% margins, a handset maker needs to achieve 10% share.
One can survive with lower share if margins are high enough but in this environment that requires something very special that no one outside of Samsung and Apple has yet achieved.
There simply is not enough space for everyone and so I suspect that the weaker players will begin to disappear over the next few years.
Consequently, while the research houses like Counterpoint, IDC and Strategy Analytics will show good unit growth in the coming quarters, the results of the makers themselves are likely to be a much more muted affair.
This is why I prefer to look at ecosystem players for growth going forward.
These companies find growth from user numbers and these are still growing nicely and will continue to do so for the next few years (see Mobile Ecosystems – The second derivative).
This is why I continue to prefer the ecosystem players like Yahoo!, Google and Microsoft over the handset makers like Samsung, HTC and LGE.