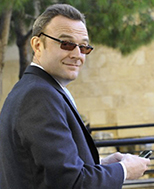 Nokia's new platform does everything right except address the horrors of low end Android.
Nokia has launched a big update to the Asha platform and the release of a new handset the Asha 501.
The new platform runs on software proprietary to Nokia and uses Java for applications development.
To date, Java has been awful in mobile phones but the Asha platform optimises Java to run more efficiently and Nokia has extended functionality to make the applications more appealing.
At the same time Nokia has made its Software Development Kit (SDK) and web tools available for designing and coding applications to run on these devices.
Also included in the package will be an in-App payment system to make it easy for developers to earn a return on their investment.
Developer support for the new Asha platform looks pretty encouraging ensuring that most of the core functions of digital life will be available to users.
The Asha 501 was also launched which sports a 3" screen, 3.2MP camera, WiFi but no 3G, full touch and a range of bright colours.
The device will sell for $99 and will ship in June.
I am a huge fan of Asha as I believe that it delivers fantastic functionality and quality for the price asked.
It also capitalises on Nokia's core strengths of scale, logistics and platform.
Unfortunately smartphone buyers at the moment don't seem care.
All they seem to care about at the moment is the largest screen for the lowest possible price.
Consequently the endless medley of Chinese and Indian smartphone makers are churning out devices to meet that demand.
A typical device will have almost all of the BOM invested in the display with a little left over to invest in the MediaTek baseband and applications processor.
During Q1 these devices did Nokia's Asha series considerable damage in the $35-$100 price range and I can only hope that the Asha 501 and its successors can reverse the trend.
Nokia has invested in functionality but the majority of the demand in that segment at the moment is hardware only.
These users are often first time smartphone users and I suspect that as they become more sophisticated they will start to realise the drawbacks of a device where all the investment has gone into the display.
Until then, life is going to remain tough as Nokia is selling a proposition that the market may not be ready for.
In the longer term, Nokia has the right characteristics to be a dominant low end handset supplier and as long as it can hang on through the tough times, life should be much sweeter on the other side.
Asha is right answer for Nokia to address low-end Android, but the users need to realise the realities of the proposition first.