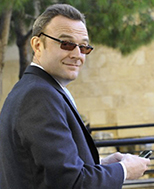 OnePlus' slip serves as a warning.
BBK Electronics is fortunate that OnePlus is one of its marginal brands as a gaffe of this size at Oppo or Vivo could have done real damage.
OnePlus is a subsidiary of Oppo which in turn is owned by BBK Electronics (like Vivo) and has its own favour of Android (GMS compliant) called OxygenOS.
Unfortunately, OnePlus decided to include code in OxygenOS that captured and uploaded: IMEI, serial number, MAC addresses, IMSI and WiFi network data in addition to which apps were being opened and what the user was doing in those apps.
This data was being uploaded and analysed by OnePlus without either the knowledge or consent of its users.
OnePlus claims that the data was only being used to improve the user experience but that has not earned the company a free pass.
However, once the company had been rumbled it was reasonably quick to react explaining how users can turn off usage data collection but for the other data it stopped short of saying that it would cease collecting it.
I suspect the real problem here lies in the cultural difference between China and developed markets.
RFM research (see here) has concluded that in China, privacy is much less of an issue where almost all services collect and use data without the user's permission.
Critically, the users do not seem to mind.
However, in developed markets, a flagrant disregard for the users' privacy can sink a product or service.
I suspect that the code used in China was simply translated into English and launched into developed markets without a second thought.
This is not the first time that this has happened nor, I suspect, will it be the last as smaller Chinese brands try and leave the home market.
Fortunately, it appears that this lapse has not also occurred at Oppo which ships a third of its volume overseas (10m units Q2 17) which would be at risk of losing a substantial part of its business as a result.
OnePlus is too small for anyone to really notice or care but it serves as a warning to other companies.
Being aware of the differences between China and the rest of the world may make the difference between success and failure.