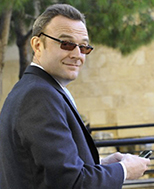 Samsung heading for No. 1.
A truly mighty performance from Samsung puts it well on track to promoted to being the largest semiconductor company in the world by revenues this year.
Samsung has reported preliminary results for Q2 17 with revenues / EBIT expected at KRW 60tn / KRW 14tn nicely ahead of consensus of KRW 58.4tn / KRW 13.0tn respectively.
As always with Samsung, the market has already taken into account the discrepancy between published expectations and the real figures, resulting in no meaning movement in the shares after the announcement.
Despite the recovery of the handset business following the Note 7 disaster, these results are primarily driven by semiconductors where Samsung is extending its dominance while its competitors flounder.
The difficulties that Toshiba is going through and the uncertainty surrounding the future of its flash memory business has certainly done Samsung no harm so far this year.
This combined with a rapid move away from magnetic hard drives to solid state storage has meant that demand has been so strong that both volumes are growing very quickly and price declines have slowed.
I suspect that around 50% (if not more) of EBIT has been derived from the semiconductor business while the handset business has remained solid but much more pedestrian.
The outlook remains very strong as the smartphone market is seeing a temporary blip in growth while the trend towards solid state storage looks set to continue for some time to come.
Consequently, it looks pretty certain that the next two quarters are likely to see Samsung post two more record levels of profit and cash generation.
However, this has been widely flagged already and with the shares at KRW2.4m, the valuation argument for holding a big position it not nearly as great as it was.
Consequently, I remain pretty ambivalent to Samsung, preferring Tencent, Baidu and Microsoft.