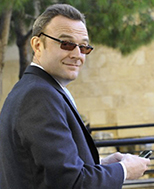 Snap's problems parked for 9 months.
Snap has finally managed to reap the benefits of its efforts to turn around the company and while these will help it to fulfil its short-term potential, the long-term and its valuation remain issues.
Q4 17 revenues / adj-EPS were $285.7m / LOSS$0.13 which was nicely ahead of consensus at $252.8M / LOSS$0.16.
User numbers also continued their slow but steady increase growing to 187m up 18% YoY and ahead of estimates at 184m.
It is worth noting that this performance is still way below what was expected at the IPO, as FY17 revenues came in at $825m compared to over $1bn which was forecasted at the time of the IPO.
Despite the much lower bar, these results testify to Snap knuckling down under very tough conditions and producing some results.
This is particularly the case as Instagram has been aggressively copying all of Snap's innovations and offering these features to its much larger and much more valuable network of users.
I have long believed that one of the reasons why Snap's user base has been sluggish is that Instagram is now such a good service that users have little incentive to leave that network.
However, even with its current users and without expanding its coverage of the Digital Life pie, Snap does still have potential to grow its revenues in 2018.
Q4 17 saw Snap significantly improve the monetisation of the traffic that it already has which bodes well for YoY growth in Q1 – Q3 2018.
After that it is likely to return to the sector average which is where the trouble will begin as its valuation still implies that it will grow faster than its peers for a significantly greater period of time.
Hence, I think that the first three quarters of 2018 should see good growth giving Snap nine months to either grow its user base much more quickly or increase its coverage of the Digital Life Pie.
Failure to achieve either of these will once again lead to disappointment and the realisation that the problems that the market is hoping are now dispensed with have merely been parked for 9 months.
Snap still looks expensive despite the better short-term fundamentals and stragglers still holding onto the shares have been given an opportunity to mitigate some of their losses from the IPO.